Many a tech enthusiast around the globe have already put landline phones in their extinction list. And, with the contemporary scope of communication already embracing the mobile route, maybe they are right. However there might be some cases, when our antediluvian landline phones have simple yet genuine advantages over the much advanced cellphones.
Don't worry, we are not a part of any 'retro-purist' cult. We just have a few notions, where landline phones take the lead in practical scenarios within the scope of a home. Hence we present to you the 5 credible reasons to 'still' keep the antique phones pieces, along with their proper connection –
1. Landlines can still come in handy during emergency situations
Believe it or not, landline phones are not connected to your home's main power outlet. So, even if a blistering calamity knocks out the neighborhood's power supply, your landline connection might still work. And, that can prove to be a pretty effective long-distance communication alternative to cellphones (which will surely be out of charge within two-three days).
2. Landlines don't have heath effects
To be clear, there are no concrete proofs that cellphones have adverse health effects, with World Health Organization (WHO) iterating the point. However International Agency for Research on Cancer (IARC) has classified mobile phone radiation as 'possibly' carcinogenic (an agent directly involved in causing cancer). Other less dangerous side effects may entail – headaches, dizziness and fatigue; all borne out of electromagnetic hypersensitivity. Interestingly, landline phones have not shown any such kind of health effect, at least up till now.
3. Landlines can have greater clarity
A mobile network, like a taxi, has a way of eluding you, when you need it the most. In that way landline phones tend to have greater clarity and connection, thus resulting in uninterrupted conversations and avoidance of miscommunication.
4. Landlines do not need upgrading in plans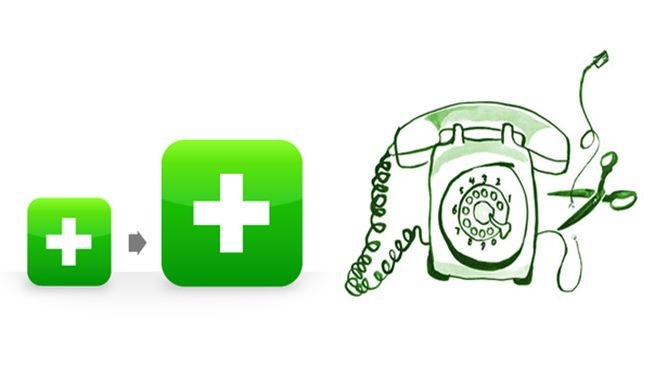 Yes, practically all of us have been victimized by the incessant calls and SMSes from the mobile network provider to upgrade our plans. Fortunately, most landline phones still go by the antique plan set-up long ago in the 20th century.
5. Landlines can take your anger, but not cellphones
Modern day cellphones surely boast of their svelte form factor; but a business deal gone awry, or a fight with your wife might turn the prudish slimness into a messy, broken mechanical pulp. On the hand, you can still slam down your landline receiver in a good ole fashioned way to let know the other person of your gentlemanly (or ladylike) wrath.