Reclaimed wood seems to be the new 'go to' resource for inventive furniture designs. In this regard, we have come across a collective project of different furniture items all made from recycled casks.
Named unpretentiously as the 'Progetto Barrique' (New Life for Wooden Barrels), the project was a conscientious endeavor to involve the young people of Italy's San Patrignano community (a refuge for drug addicts and marginalized sections of society) in creation of variant furniture pieces with application of reclaimed wood.
One of the eye-catching items of this collection/community project is the 'Miss Dondola' by Angela Missoni, a charming swinging chair crafted from the staves of the wooden cask. These staves have been deftly arranged and then strung together by knots of a rope on their each side. The visual quotient of this design is further projected by the vivaciously colorful padding that comprises of a few familiar yet aesthetically pleasing hues.
Other equally enticing furniture pieces of the aforementioned Progetto Barrique project include conceptions like wine tables, stools, coffee tables, table lamps, pendant lamps and even benches. If you are interested, please do check out this link.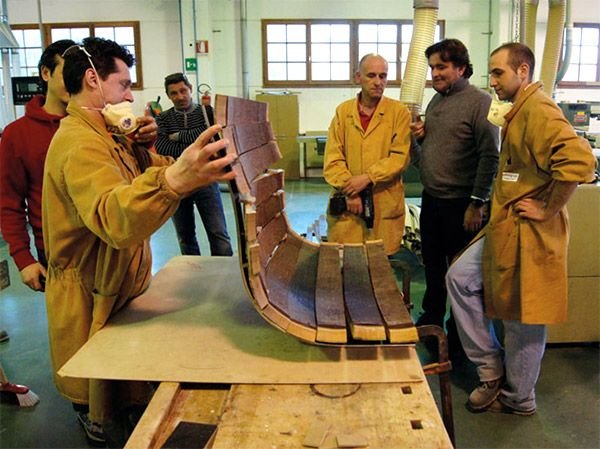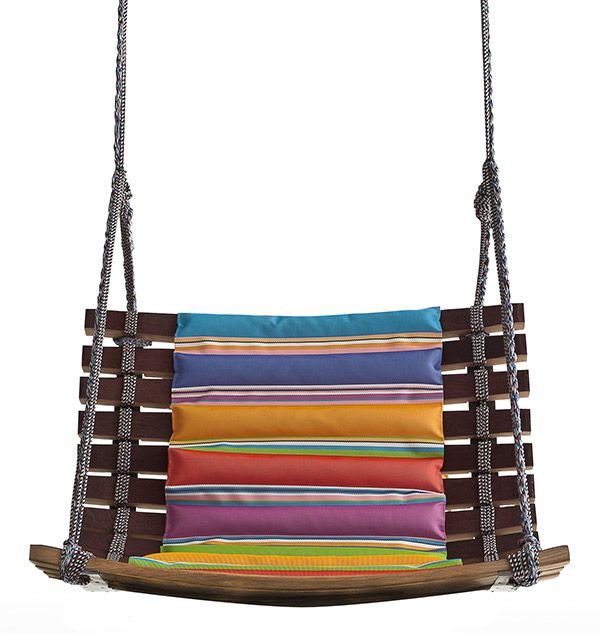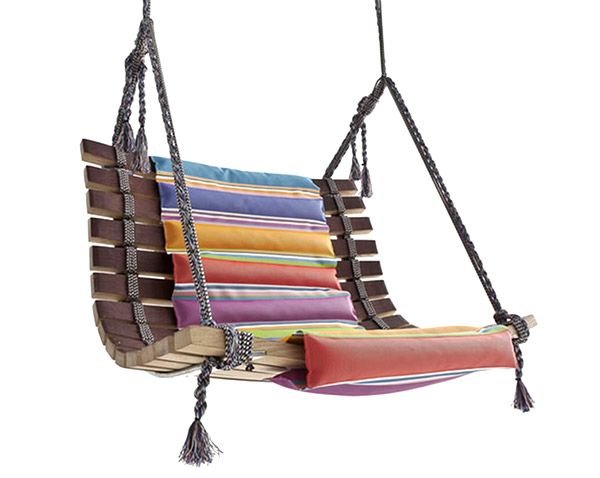 Via: NotCot