With every passing day we see rapid changes in technology that impacts directly our lifestyles with more comforts. TOTO, toilet manufacturer, has unveiled their movable flush toilet that compliments elderly population with its portable nature.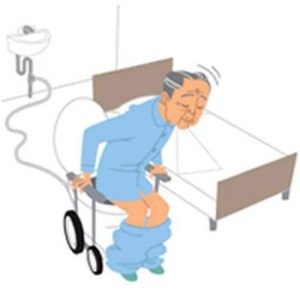 As we see old people finds it difficult to access bathrooms and this keep them bothering with their growing age and disability to move again and again. So this toilet design can be very helpful to them.
Featuring box-shaped unit on the rear-end of the toilet bowl, which has grinding pump that crushes the human waste, and further pumps it into the outdoor drainage tube through indoor drainage system.
This movable toilet weighs around 50 kgs which makes it easy to move and install.
Via: Toto