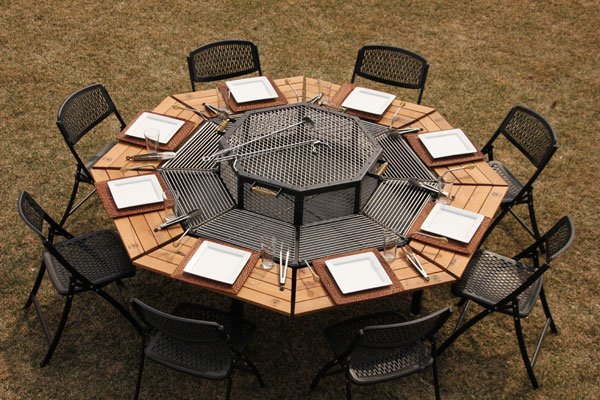 Simple yet clever design of the octagon Jag Grill BBQ Table makes it an awesome furniture item to own and place it in your backyard. I bet your guests will always wait for an invitation if you own this octagonal table.
It has an integrated fire-pit and dome and designed to have grilling stations at every seat. Your guests sit on their seats and then they just need to throw meats in the center.
This table can really add memorable times with your friends and guests as it makes everyone so comfortable with the simplicity of its usage. More on that its modular design makes it very easy to clean.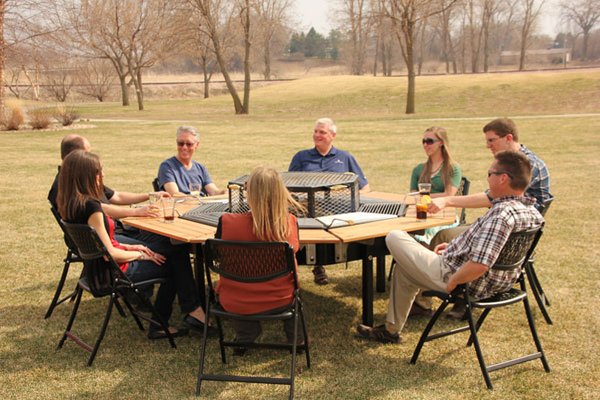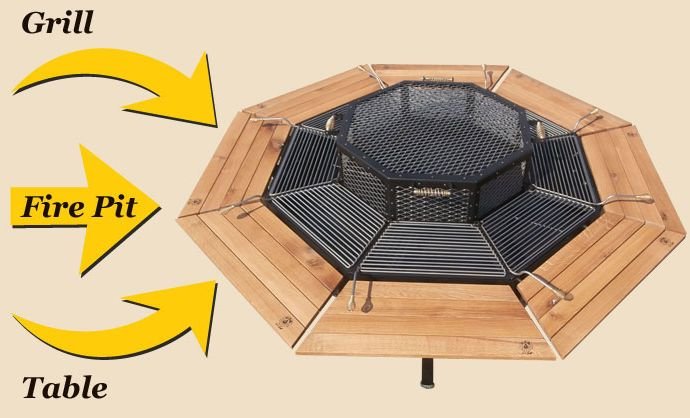 Buy this amazing octagon grill table at: Amazon