A few days ago, we harped about the Glider Hammock that is currently going through its Kickstarter campaign. The above pictured Garden Oasis Arch Swing is based on the similar principle of tepid swinging action, albeit with its own brand of lavishness and pomp.
The very first thing that one would notice about the Garden Oasis Arch Swing is its expansive structure that rather accentuates upon the balance and stability of the outdoor furniture's bearing. The entire frame and the suspended swing is constructed from sturdy yet lightweight wood, thus complementing this imposing spatial scope.
Atop this swing is the 'piece de resistance' of the arched design – a huge double-sized bed that can easily accommodate three people at a time. This incredible contrivance is literally topped off with a matching shade for those lazy, carefree relaxing sessions in your backyard.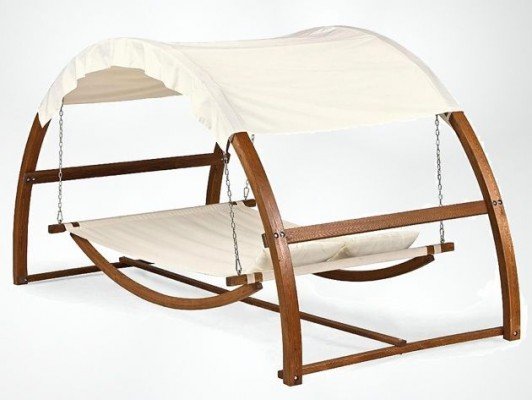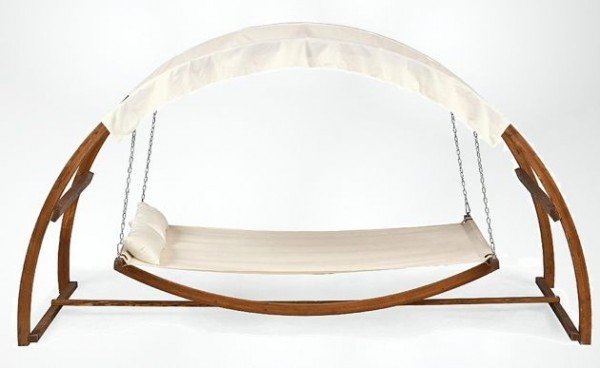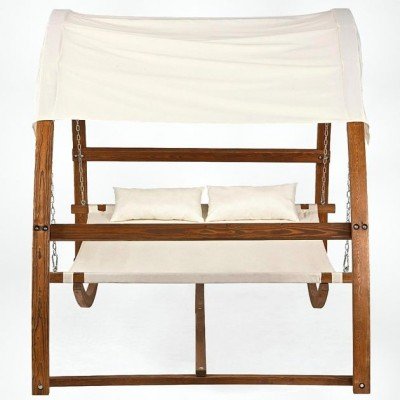 Via: Droold