When we think about futuristic beds, we only give importance to the design part of the conceptions. But, what about the utilities a bed can provide, other than just posing as your sleeping mattress? The possibilities are nigh endless, as remarkably showcased by the aptly named 'Sleep Dome' by Outbound Studios. Envisaged as a conventional mattress, this futuristic bed has a semi-circular control panel extending across its sides.
Now, you may ask – what exactly is the function of this control panel? Well, it is responsible for a range of small functions that are essential to a modern day 'sleeper'. For example, one part of the band has a storage area, which potentially replaces the need for your bed side tables. Other more novel functions include a small fan at the upper end of the bending panel to keep you cool during those warm, humid nights, and a full fledged surround sound system that encompasses you (and your senses) while you are going to sleep, or reading a book. And, if you thought, all of this was pampering you with technology; hear this out – the band also has a special full spectrum lighting that mimics the effect of sunrise to wake you 'naturally' from your sleep.
So, basically, the Sleep Dome is as much a small, private space as just a bed. In this regard, the scope of the conception entails various factors that goes beyond the ambit of an ordinary mattress. These factors do include important user oriented attributes like technological applications and spatial efficiency, which make all the difference in the 'sleeping' experience.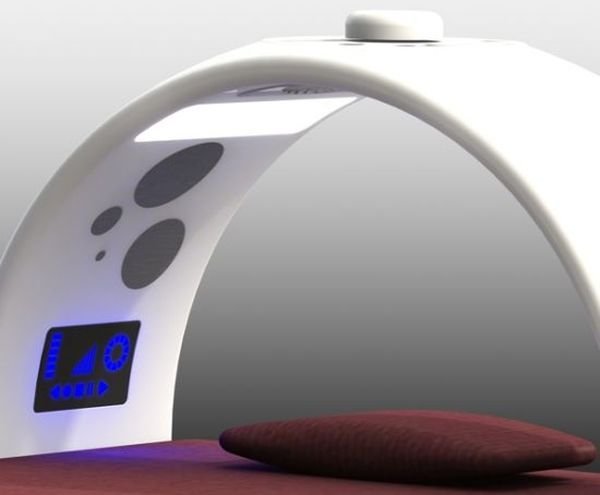 Via: OutboundStudios