The DIY backyard roller coaster was epic! But then again, the above pictured SlideRider holds it own in the realm of mirth and childhood fantasies. Conceptualized as a groovy installation by Minnesota-based inventor Trisha Cleveland, the incredible creation could potentially transform your mundane stairs into a 'homely' amusement park without the pricey tickets.
The indoor slide has been envisioned in such a way so that it is unobtrusive when people would actually want to use the staircase. To that end, the entire assembly can be easily folded and stored away when not in usage.
But of course, the 'piece de resistance' of the setup is exhibited when the SlideRider IS in usage. In that regard, the installation comes with its safety features in the forms of conspicuous two bumpers along the flanks for securely 'sliding' your child. The safety factor is further bolstered by credible weights on both the top and bottom ends of the slide, which keeps the structure stable in spite of the inertia of the child's downward weight.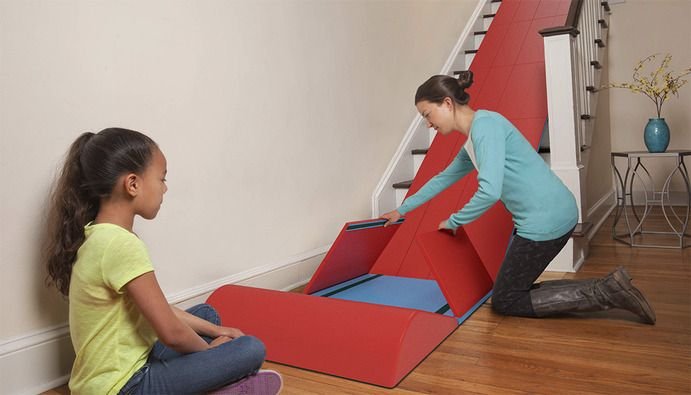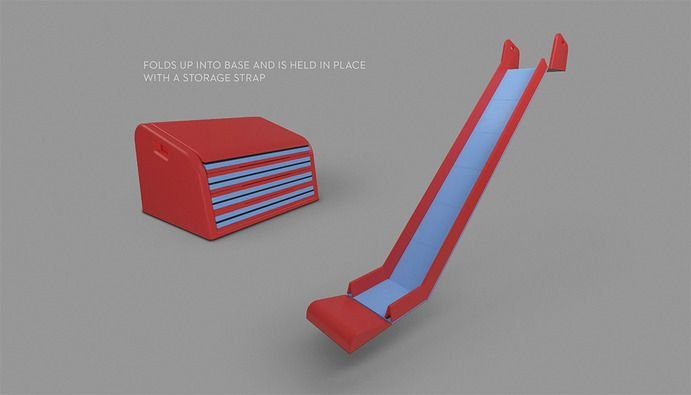 For those who are interested, the fascinatingly frolicsome project is currently 'ruminating' in Quirky.