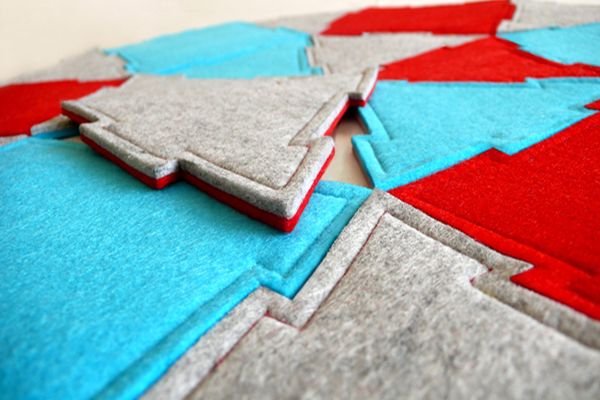 With our home aficionado fueled senses, we have fortunately come across the modular scope of chairs, sofas, shelves and even potting tables. Nonetheless, we daresay this is the first time we have come across a truly modular carpet that notches up on the practicality as well as the fun factor. Inspired from those constructive games like jigsaw puzzles, Bulgarian 'kid specialist' designer Radost Kerefeyna has crafted this easy to use carpet, made up of attachable (and obviously detachable) components of variant shapes and sizes.
Touted as a multi-segment floor covering that would cater to nursery rooms and other interiors, the design language of the project alludes to its utilization as a giant puzzle which can be played by kids while sitting on the floor. In this regard, the different shapes of the individual segments comprise of simple geometrical shapes like squares and triangles. And, in a bid to enhance upon the carpet's playful nature, the color scheme of the shapes go by vivacious hues of cyan, red and grey.
Now, beyond the effervescence of the visuals, the functionality of the modular carpet holds its own set of conveniences. Firstly, the size of the carpet covering your floor is determined by the customization process undertaken by the user. So, basically one can add and subtract the pieces according to the available floor space. And finally, these shapes can also be arranged in three dimensional forms to pose as 'domestic monuments' to your child's imaginative power. This allows the kids to indulge in crafting many types of unique yet stable structures, within the comfortable scope of your living room.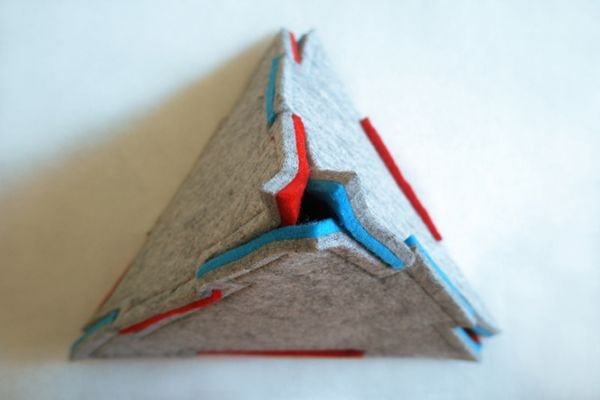 Via: CargoCollective