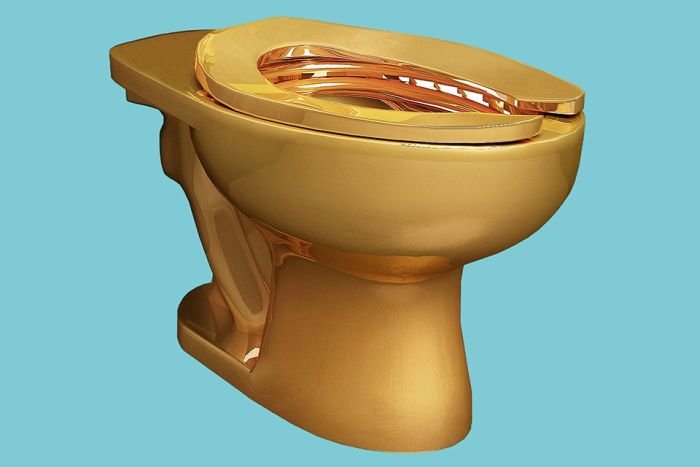 Guggenheim Museum in New York is renowned for presenting forward-thinking, extraordinary modern art. But now the art museum is all set to unveil a royal installation, 18-karat solid gold toilet. Designed by Italian artist Maurizio Cattelan, the 13-feet tall gold toilet is titled 'America' by the artist.
The luxurious work of art will be installed in one of the Guggenheim's public bathrooms on May 4, 2016. This solid gold waste dispensary is not just for some VIP guests. In fact all visitors of the museum will be able to try this luxury toilet seat. This means now every visitors at Guggenheim will be able to park their glutes in this throne like a billionaire.
According to the reports, Guggenheim has paid for the toilet with some private funds. However, cost of the gold toilet seat has not been disclosed yet. Being made of real gold, the toilet obviously needs some security, and to take care of that a full-time security guard will always to standing outside the bathroom. This is just to ensure no one vandalizes the toilet.
Although weird bathroom culture and decor is not new to the world, but this solid gold throne will sure add bizarre yet luxurious touch at the art museum. If you happen to be in New York after May 4, don't miss a chance to try this royal toilet seat at Guggenheim.
Via: ABCNews