France-based designer duo Elise Morin and Florent Albinet has created a legendary structure, Walden Raft as a tribute to America's renowned author, poet and naturalist Henry David Thoreau. Thoreau best known for his book, Walden, a reflection on simple living in the natural surroundings, the cabin got maximum exposure after he first published his book in 1854.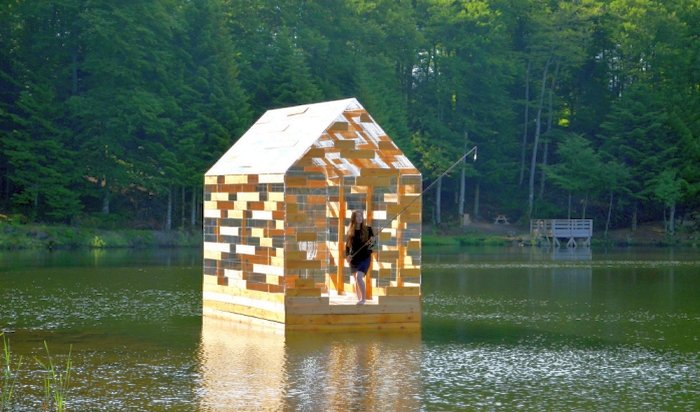 The French designers wanted to build something that resembles and takes into consideration both something old and new, and what best can be than a 'Walden cabin.'  The floating and navigable cabin is located on Lac de Gayme situated in Picherande in the Auvergne region of France.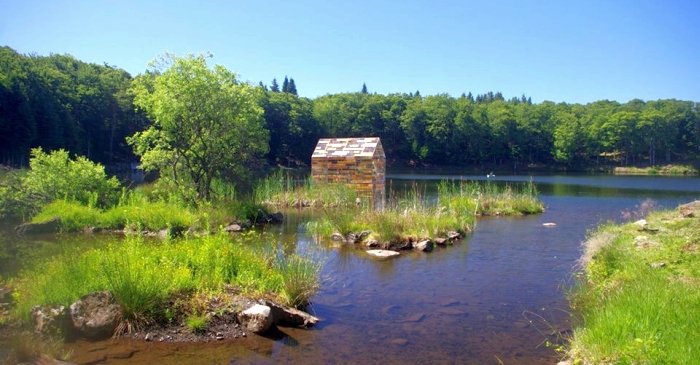 According to the Morin and Albinet, they wanted to give a modern makeover to the old cabin without losing and damaging the grace and beauty of old cabin structure. The stylish and contemporary floating Walden raft is made from scattered wood panels and recyclable modern acrylic glass, to bring more transparency side-by-side allowing privacy too.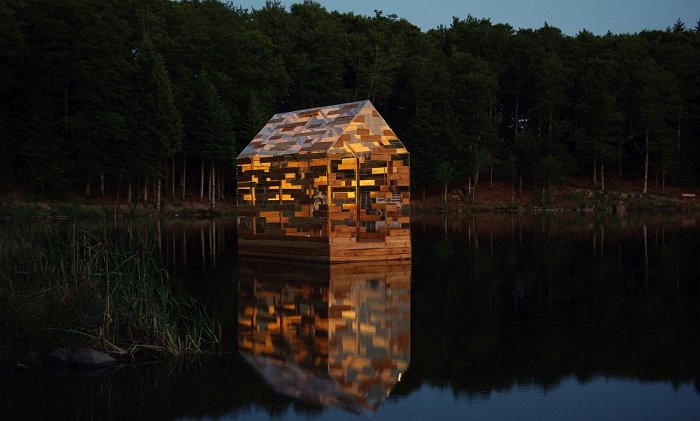 The floating raft is a marvelously designed floating raft, which is showcasing the amalgamation of humanity with natural surroundings. Walden raft by the designer duo not only pays tribute to Henry David Thoreau but also beautifully explains how old can be turned into new and fashionable without damaging the basic of structures.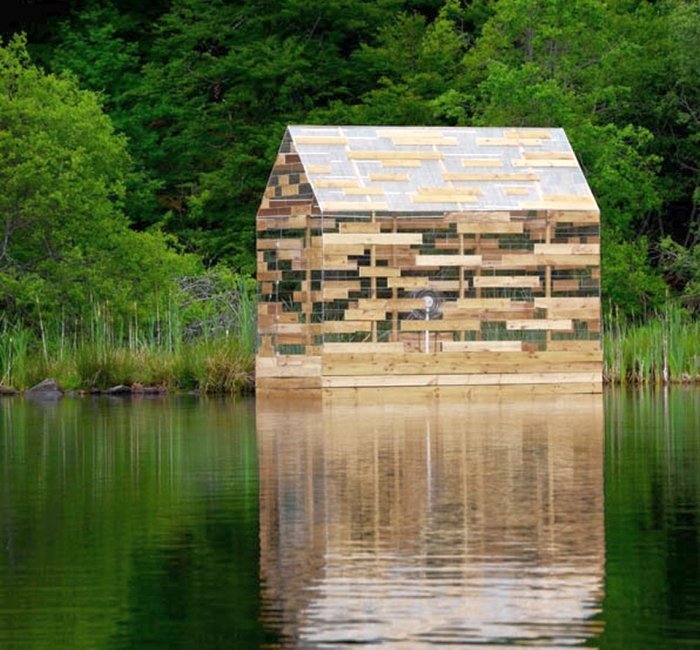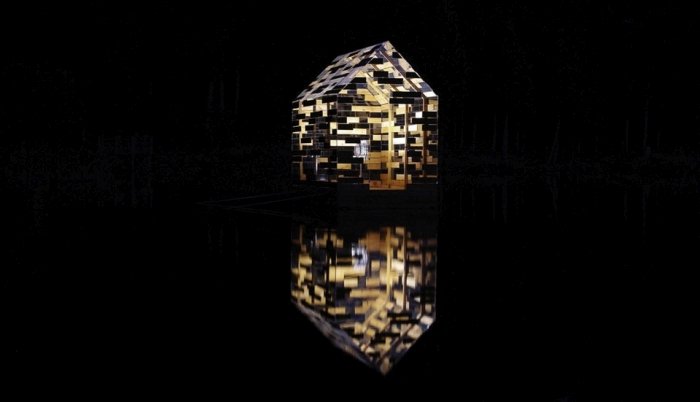 Via: Slate