A technologically adroit design does not always have to complex either in its form or in its working. This is aptly proven by the Water Lock, a simplistic yet practical water saving contraption conceived by a team of professors and students at the National Taipei University of Technology. Touted as a combination of both a water meter and locking device for bathtub taps, it helps the user to keep check on his/her usage of water with an automated monitoring system.
Basically the advantage provided by the Water Lock is two fold. Firstly, one can just set the required volume on the device and then open the tap, leaving the water flow un-monitored for any specified time. This is when the automated monitoring system kicks in (utilizing the principle of a combination padlock), by stopping the water flow at the designated volume on the water meter. So, this improves upon the user convenience, as they don't have to sit by the bathtub to occasionally check the water level.
Secondly, the water meter also displays the quantity of water being discharged into the tub. This in turn propagates a conscious message to the user on his/her overall consumption of water while bathing. The psychological denomination would raise awareness among the consumers about their water usage patterns, thus conscientiously reducing the wastage of our transparent, precious, life giving liquid.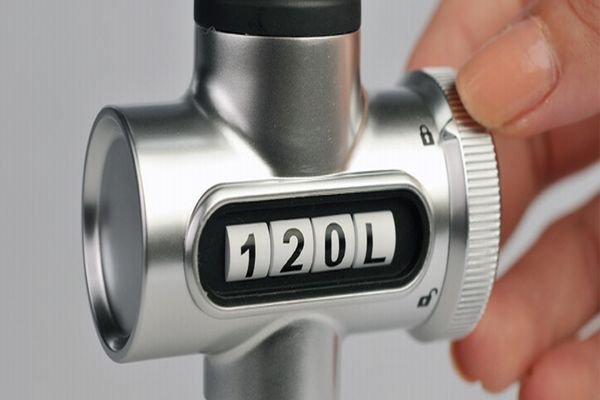 Via: Red-Dot