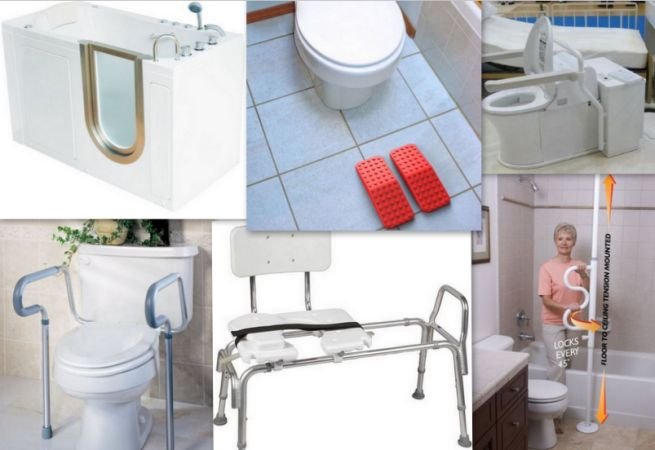 We have harped about the evolution of our toilets, and we have prattled about how our modern day toilets can be transformed into home spas. But in spite of all the progressive design proposals, going to the bathroom still remains a 'dangerous' endeavor for most elderly people around the world.
The reasons can be many – with simple occurrences, like the bathroom being too slippery to more complex scenarios, like the disadvantaged mobility skills of the user. Fortunately, the juggernaut of ever evolving designs (and their implementations in the contemporary scope) sometimes also takes the conscientious route. We are talking about bathroom oriented accessories with their diligent aim to makes things easier for elderly people. So, without further ado, let us check out eight such advanced bathroom components that have the reliable ability to aid old people.
1. Guardian Toilet Safety frame –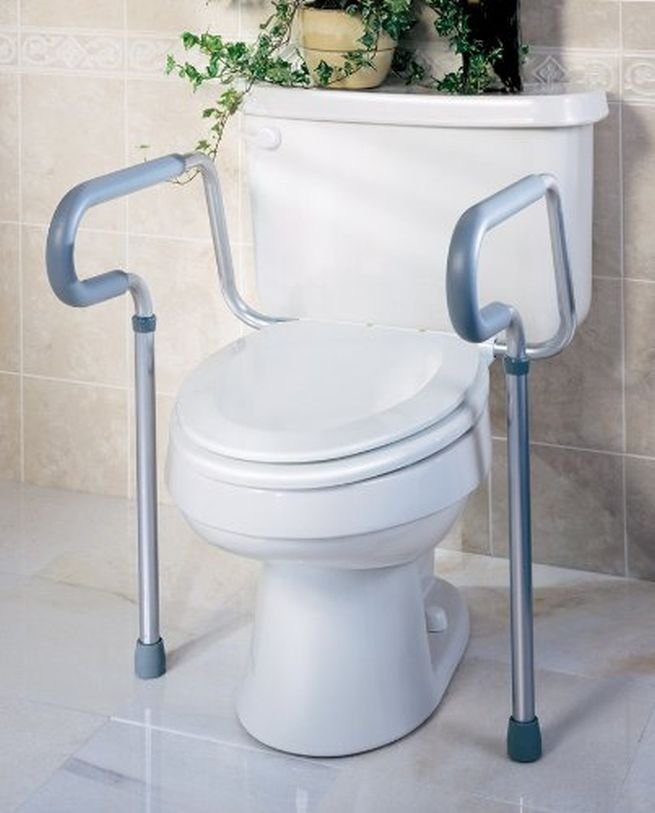 A support frame extension entirely dedicated to the comfort of the sitting person, the Guardian Toilet Safety might just be simple solution you are looking for your parents or grandparents.
The form factor of the contrivance follows an interesting route where most of the weight is dispersed via the cane like 'legs' that touch the bathroom floor. Furthermore the vertical length of these legs are adjustable, thus making it easy for people with different heights.
Price – $36.25.
2. Standers Security Pole and Curve Grab Bar –
Another great support mechanism, the Standers Security Pole and Curve Grab Bar aids in positional movements of the user. The main pole comprises of two modular pieces (of 53-inches length) for imporved portability.
However, the 'piece de resistance' of the set-up will surely be the curved grab bar that can swing and lock at every 45 degrees angle (arc of a circle), thus allowing eight different positions for the user to hold on to.
Price – $138.
3. Duro-Med Heavy-Duty Sliding Transfer Bench –
Finally, we come across a self-contained system for collectively aiding older people. The 400 lbs capacity seating mechanism is made from a sturdy aluminum frame, accompanied by a blow-molded plastic seat and adjustable legs with slip resistant bases.
Its normal usage pattern entails showering in a comfortably seated position. However, the sliding transfer bench also exhibits a recess in the seat for perineal access.
Price – $136.
4. AquaSense Shower Spray –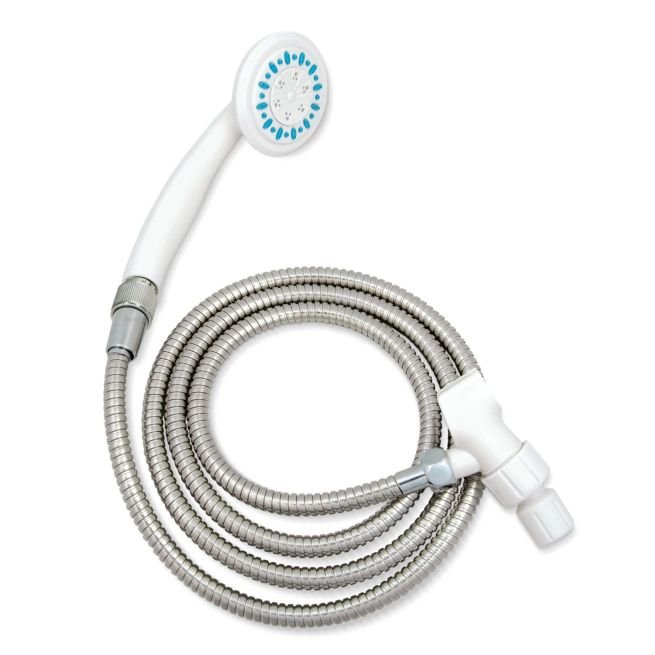 Safety, independence and comfort – these are the three design pillars that bolster the innovative AquaSense Shower Spray. Comprising of a 80-inches long tangle-free hose made from durable stainless steel, the shower allows the user to bathe while standing or sitting.
Additionally, the contrivance has three settings for controlling the spray speed of the water. All of these 'modes' are regulated by an easy-to-turn spray dial.
Price – $17.
5. Safe-er Grip Handle –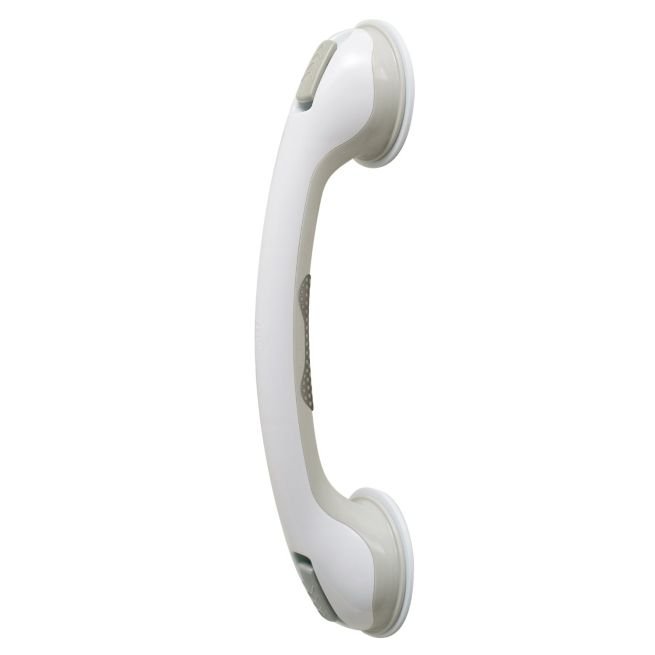 A flexible tool that holds on to the majority of bathroom surfaces, the 'suction-powered' Safe-er Grip Handle is surely a handy little accessory for both toddlers and elderly people. The handle becomes specially useful when traversing slippery floors and trying to grip on to wet surfaces.
So, at the end of the day, it is not only about the physical support but also entails the mental confidence when traversing through the perilous bathroom grounds.
Price – $15.
6. Deluxe Acrylic Walk In Bathtub –
The greatest advantage of the above pictured bathtub would surely its accessible side-panel. This totally eschews the need for those high steps and balancing acts that most elderly people find difficult.
However, the benefits of the Deluxe Acrylic Walk In Bathtub doesn't stop there. It also boasts of a host of other features, including – in-line water heater, ozone sterilization, grab bars and even Chromatherapy Therapeutic Lighting.
Price – $4,235.
7. Bedside flush toilet by TOTO –
Famous Japanese toilet manufacturer TOTO has come up with their bedside flush toilet that can help elderly people by virtue of its portable nature. The advanced mechanism exhibits a conventional water closet and a unique box-shaped unit along the rear-end of this toilet.
This enclosed system has a grinding pump that crushes the human waste and disposes it off through an indoor drainage system. This simple process is further complemented by the light-weight nature of the toilet system, which makes its installation hassle-free.
Price – $3,840.
8. Jang Wooseok's Zombie Slippers
The worse part about our morning drowsiness and confusion is how it deters us (including elderly people) from properly putting on our 'un-ergonomic' bathroom slippers. Well, Korean industrial designer Jang Wooseok has thought of a simple solution in the form of open faced, rectangular shaped slippers.
One can just put his/her feet on this gripped rectangular surface and gleefully slide across the slippery bathroom floor, like an everyday, well meaning Zombie. The sliding action results in a pressed frictional force (offered by our feet on the floor) that safely supports our stance.
Price – 6,900 won (around $6). Details are in Korean.