Imposing visuals complementing the core design aim of a set-up – this in a nutshell defines the Cozy Shelter, an impressive and comfortable sanctuary that can be assembled within your home.
Created by Dutch designer Lambert Kamps, the military sandbag mimicking shelter actually comprises of a 220 meter long inflatable tube. It is ingeniously arranged in stacked-up layers and attached together with straps.
This gloriously expansive tube obviously emerges as the 'piece de resistance' of the Cozy Shelter. Structurally, it incorporates a layer of soft blankets along its inner skin, while the outer shell is crafted from sturdy nautical fabric.
Now, beyond its quirky aesthetics, the Cozy Shelter can seriously serve as a semi-private enclave within your room for enjoy the little pleasures of – reading, resting or just listening to music. The comfortable blanket layer keeps you snug and warm, and also shields you from the cacophony of kids and other house members.
Of course, you can also take the merry route by playing those childish war games or just poking your head through the recesses by the tube bands.
Unfortunately, the Cozy Shelter has still not crossed its commercial threshold to be available to us fun-loving folk. However, the contrivance will be showcased at 'Gronicles', a design platform to be held in the Dutch city of Groningen from 13th to 19th January, 2014.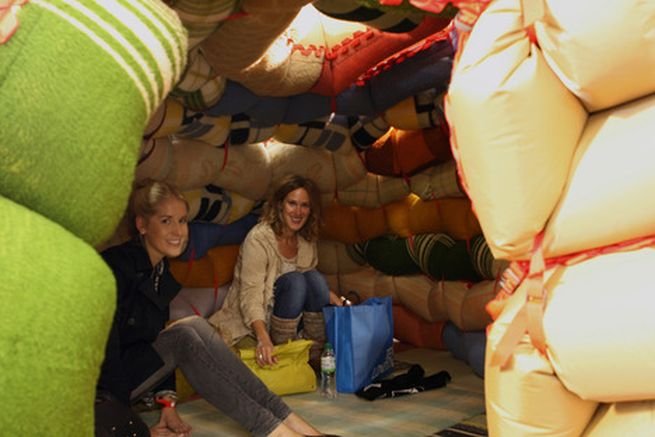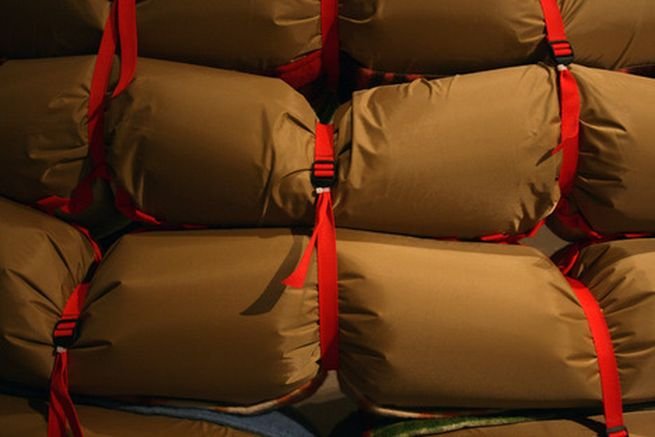 Via: Mocoloco