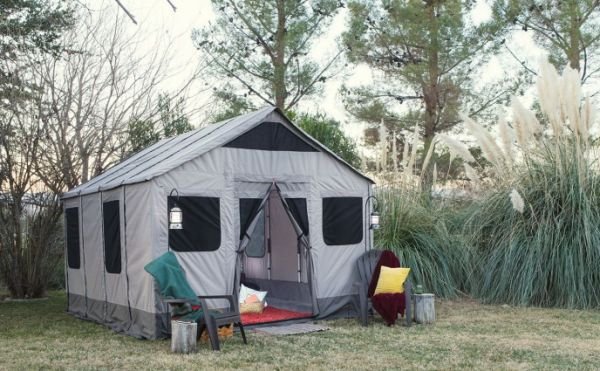 Outdoor habitation contrivances have a special place in our hearts, whether it be emergency shelters or novel sleeping bags. However this time around, the scope has gone beyond the realm of uniqueness to tread the path of 'massiveness'. We are talking about the Safari Tent, a gargantuan tent conception that boasts of 120 sq ft of floor space.
Rightly described as the 'mother of all tents', the hefty structure is crafted from bare-bones heavy duty aluminum and nylon frame, while being complemented by a weatherproof Cordura shell and floor. In other words, you can snugly (and smugly) picnic among the great mountains of the world without requiring to worry about blizzards and other elements of nature.
The Safari Tent also improves upon the scope of usability with its optional expandable feature that allows the user to extend the shelter space for accommodating more people. This ambit is further accompanied by a substantial height of the tent based upon ergonomics, thus relieving you and your companions from squatting awkwardly within the enclosed space.
Finally, coming to the technical specs, all of the Safari Tent items (ranging from aluminum poles, nylon joints to detachable screens and zinc alloy stakes,) are available in three portable bags. Their dimensions read – Skin bag 42″ x 20.5″ x 12″; Poles bag 42″ x 11″ x 11″; Joints bag 42″ x 11″ x 11″.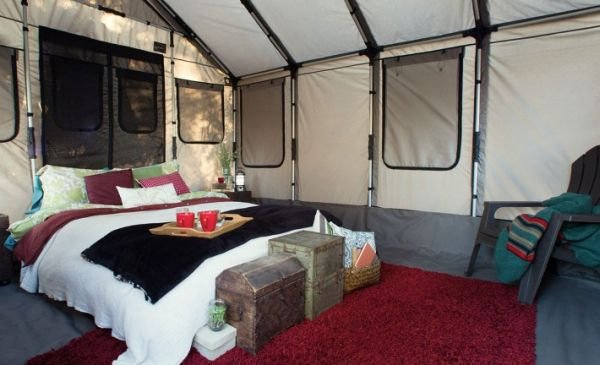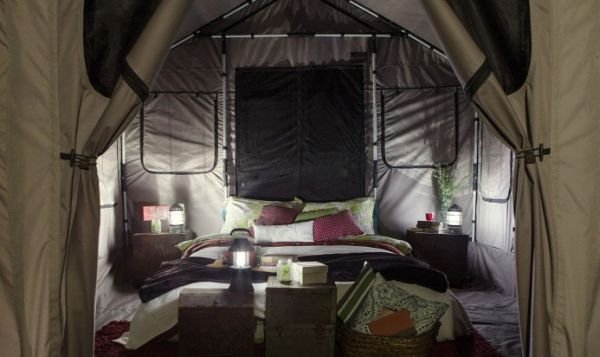 Price – $1,999.99
Via: BarebonesLiving