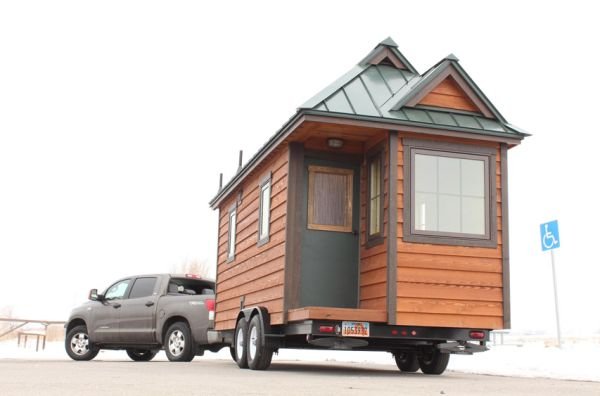 A few days ago we harped about the Tiny Tack House and how a small and cozy bungalow-type living space can be designed inside a compact area. Well, the above pictured Blue Sky model deftly follows this spatially efficient trend, albeit with a charming essence of its own.
Inspired by the tiny house movement in the internet, this bantam specimen of a housing unit was designed by Open Trail Homes. In visual terms, the outer structure of the house exhibits a quaint facade. This inherent degree of rustic nature is actually accentuated by the raised ridge roof, the lap cedar panels and the earthy combination of paint. 

And, even when it comes to user oriented features, the Blue Sky model does showcase all the conventional interior zones including a upper berth sleeping area, a small dining space, a kitchen with sink and stove and an adjoining bathroom (check the images). So, at the end of the day, the scope is not only about architectural novelty, but also about spatial practicality achieved through the novel means.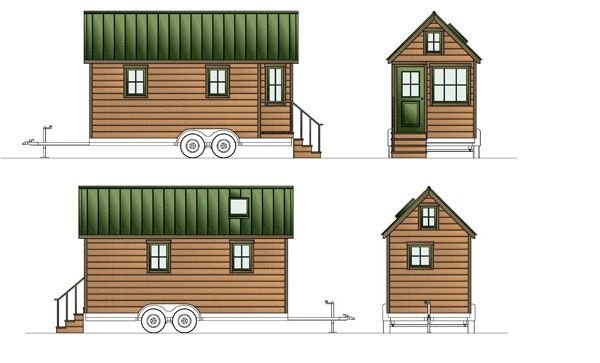 Via: TinyHouseSwoon