Liu Lingchao a man from China carries his self-made 60 kg-heavy house, made of bamboo poles and plastic sheets on his back wherever he goes. This portable house is 1.5 meters wide and 2.2 meters tall.
While his journey back to home after leaving the same 5 years back, Liu Lingchao collected and sold discarded waste for his living. He carried his portable house along with him and placed it on the road side at night to shelter him.
He walked around 12 miles every day and covered near about 1000 km carrying his portable house before he reached his hometown Rong'an, Guangxi.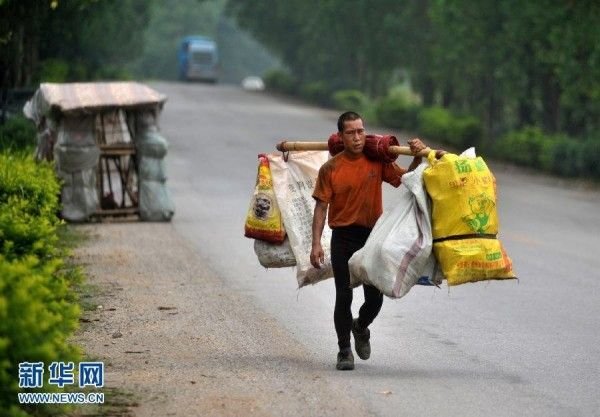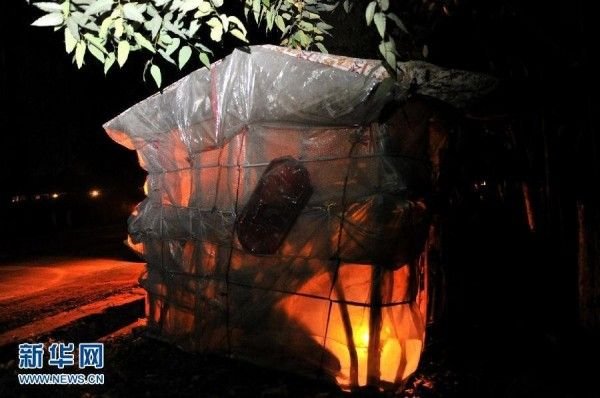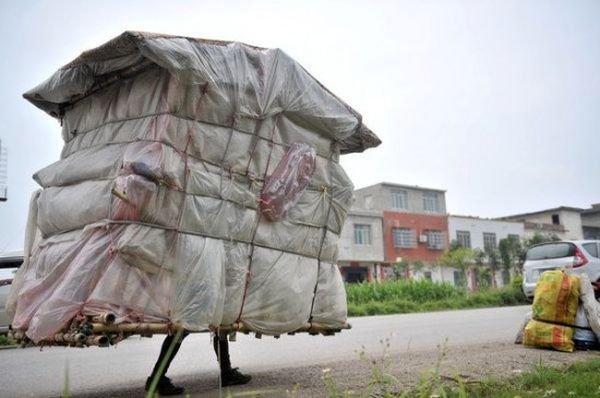 Via: Kickasstrips