It was some days ago, we talked about Dan Price and his 'hobbit hole' house with leasing costs of just $100 per year. Now, we have come back to the dirt cheap realm with 59 year-old farmer Michael Buck's cob house deftly built from locally available mud, clay and straw. And quite remarkably, the cost of construction for the entire residence came around at just £150 (around $250)!
The term cob house actually comes from the composite material of 'cob' that has been used in construction since pre-historic times, with credible specimens being found in Afghanistan. Its composition is generally similar to adobe, with easily available materials like clay, straw, earth and water.
Coming back to the cob house at hand, Buck constructed his 300 sq ft, one-room project at the end of his garden in Oxford. And, the best part is – all of the building materials (like clay and mud) were salvaged from a landfill, while the binding straw was collected from his own field. These items were utilized for the building process by totally eschewing any form of power tool.
The ingenious degree of recycling also entailed the use of truck windscreens as upcycled windows. And, if you thought that was brilliant; this gloriously sustainable scope is further complemented by usage of sheep wool as a ceiling insulation component.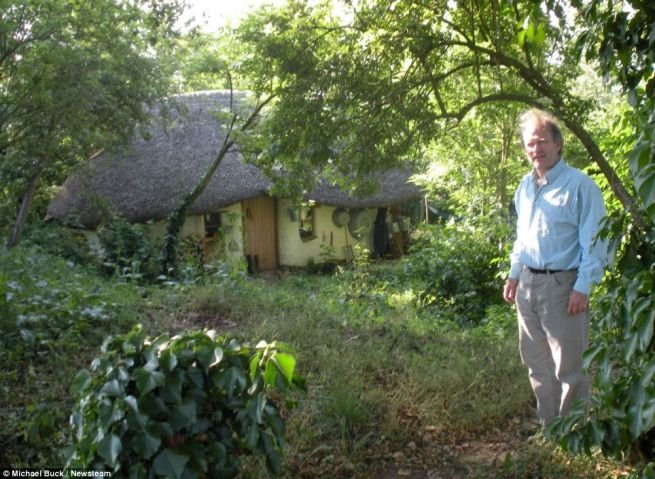 Via: Yahoo