The winter nights and the forthcoming Thanksgiving calls for special occasions where you can gleefully sip your glass of wine. However, the predicament for some of us lies in opening the bottle of champagne after a stressful day at work. As an easy solution, the 'Best Electric Wine Opener' enters the fray to solve your celebratory woes.
Now, we should make it clear; the 'best' epithet was given by Hammacher Schlemmer Institute for the contraption's effective worm insertion capability. This advantage is well rounded off by the effortless ability to remove the cork, which is in stark contrast with peer technologies available in the market.
So, basically the name of the game pertains to ease of usage. This usability factor is translated through the screw insertion technique that works on both traditional and synthetic cork. Moreover, the Best Electric Wine Opener is the only wine opening device that comes with two stoppers and a wine preserver for removing air from opened bottles.
Finally, as for specifications, the Best Electric Wine Opener has the capacity to open 50 wine bottles after 10 hour charging (from regular wall power outlet). Additionally, the package also comes with a foil cutter.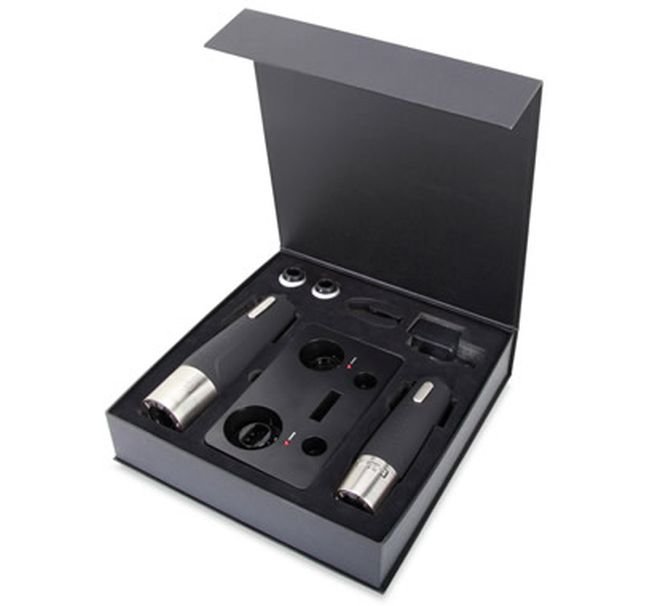 Price – $59.95 (for more details, please check the Hammacher).