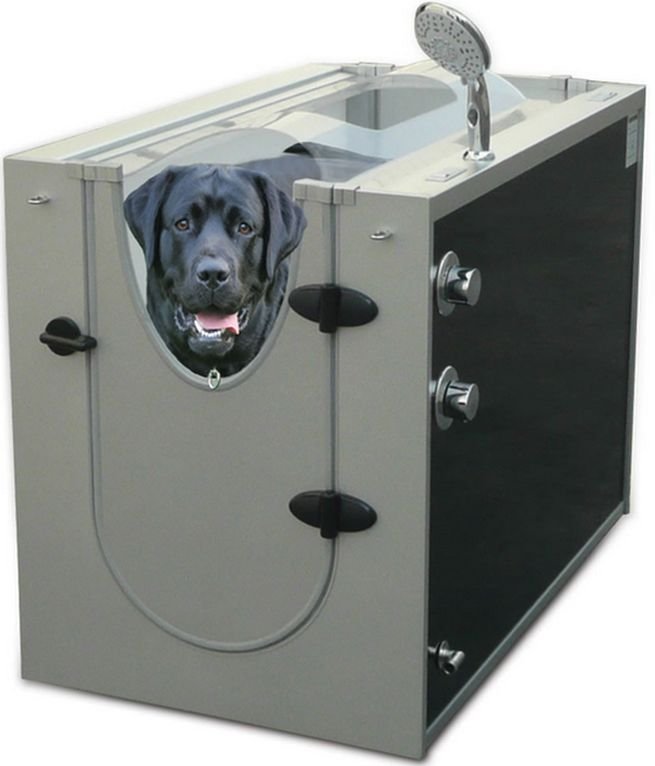 If your idea of a peaceful weekend doesn't entail chasing your wet dog around the house, the above pictured Canine Shower Stall might just be the convenient contraption for you. Boasting of 16 water-jet nozzles and an ergonomically built shower-head, this must be the enclosed Jacuzzi every dog-lover craves to spoil their pets.
The jet nozzles come in handy for generating those powerful streams of water that can easily wash through the thick fur of many dog breeds, thus helping in cleaning off the dirt, detached hairs and even the dead skin cells. The handheld shower complements this cleaning process with its adjustable features for reaching out to the underside of your pet's body, along with its legs and paws.
In terms of structure, the Canine Shower Stall exhibits 31-inch high enclosures on all sides with a substantially large opening along the roof region. This prevents the water from flowing over your precious carpeting, while also allowing you easy access to your enclosed pet.
And, since we have brought up the subject of water, it can be supplied to the mini-spa via a garden hose or a 1/2-inch braided metal hose. Consequently, a 2 ft long drain pipe can flexibly dispose off the used water.
Finally, we come to the matter which might be bugging many of you dog lovers. Will my pet be able to stay calm inside the Canine Shower Stall? Well, that entirely depends upon your pet's behavioral pattern. The product also has two integrated leashes that are touted to 'gently' restrain you dog during those washing sessions.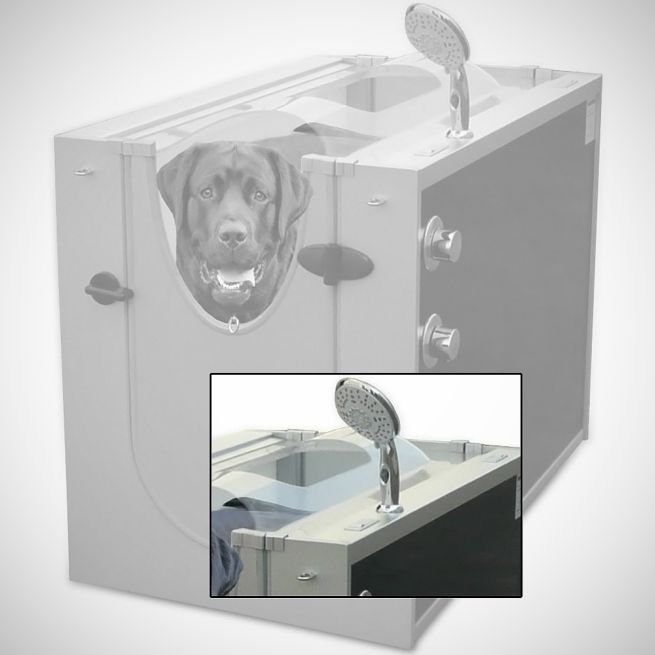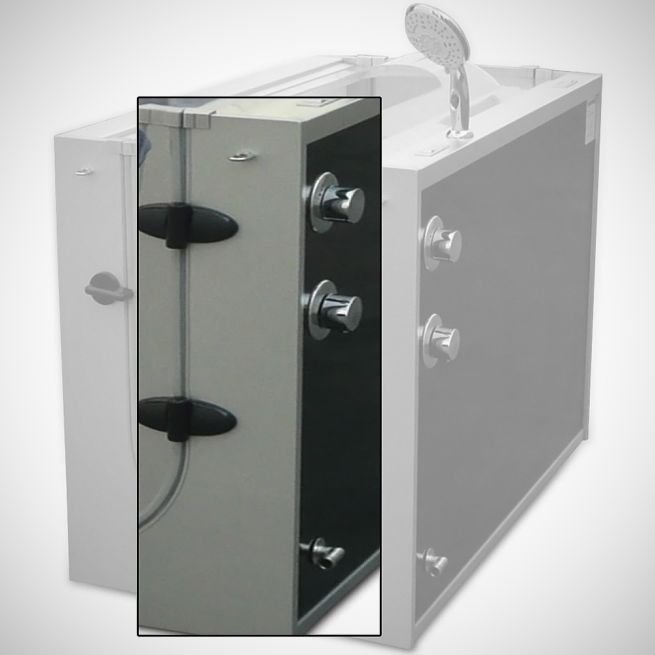 Dimensions – 41-inch L x 25-inch W x 31-inch H (130 lbs); the stall has the capacity to hold a 200 lbs dog.
Price – $1,250. For buying details, refer to the Hammacher link.