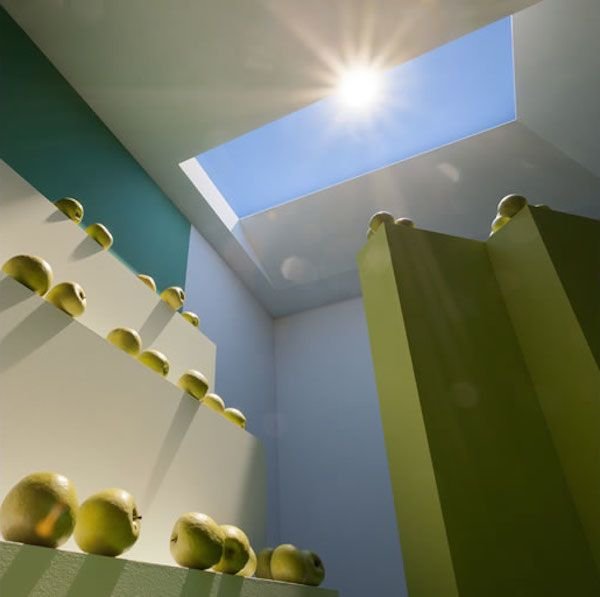 An artificial light that mimics a skylight? Yes, that is exactly what the CoeLux offers – by imitating the familiar orb of the sun! In other words, the light installation takes the place of your conventional skylight ceiling space to offer you 'man-made' sunlight. This faux window has the incredible capacity to replicate variant types of sun-intensities based on geographic locations – be it the Mediterranean sun or the Nordic sun.
In terms of technology, the CoeLux basically incorporates a built-in system of full-spectrum LED lighting. The primary light source is housed behind a cover of blue-tinted glass. As a result, the emerging angled illumination is physically refracted by the glass, thus creating the effect of original sunlight percolating inside your room.
The aforementioned geographic sun-intensities are all regulated by these angles of incidence and refraction. For example, a tropical lighting endows a more dramatic effect with 60 degree angle beam which is relative to the horizon. On the other hand, a Nordic-inspired lighting emanates a more diffused, grazing luminescence with a 30 degree angle.
The inclusive nature of the technology makes it ideal for different typologies of indoor spaces, including residences, offices, hotels and even airports. But the true potential of the sun-inspired CoeLux might come in handy for those subterranean areas like the usually dimly-lit subways and the claustrophobic parking garages.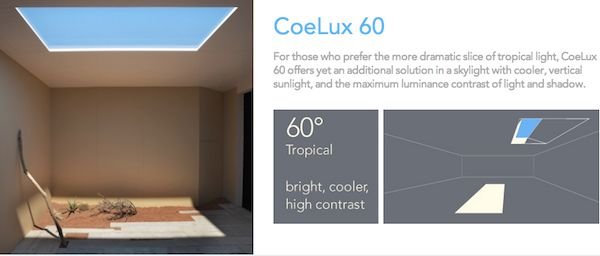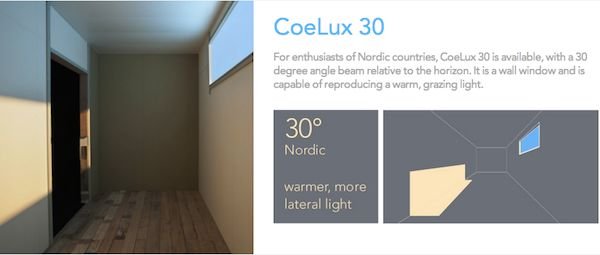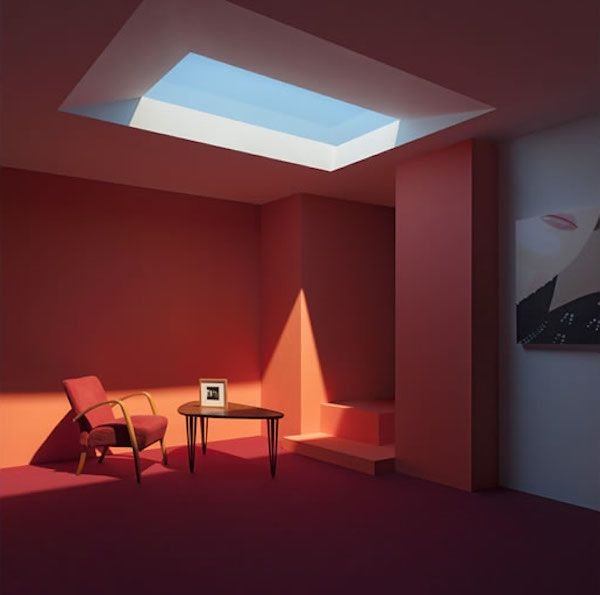 For more info, do check out the company's home site.
Via: Springwise