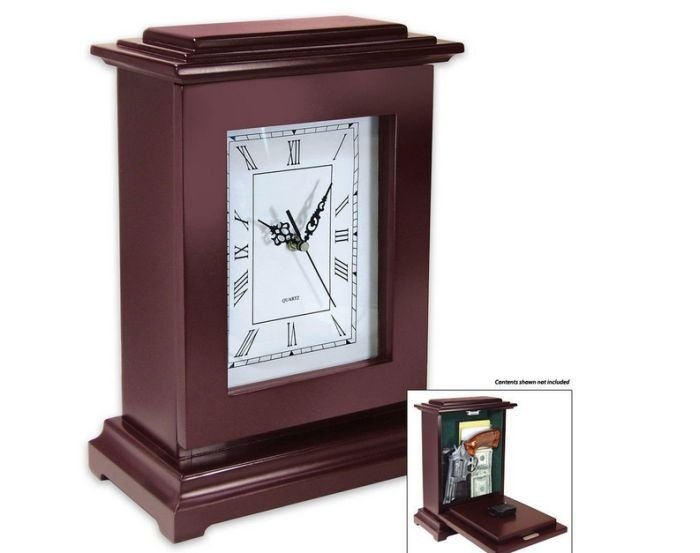 A few days ago, we talked about the Privacy Pillow, a pillow that could safely stow away our valuables and other 'unsavory' stuff. And, now we have come across the Concealment Clock, another nifty storage system that joins the ranks of brilliantly inconspicuous secure spots within our houses.
In a regular scenario, the Concealment Clock works as a normal clock with intricately crafted hands (ticked by quartz movement), a robust wooden housing and an elegant mahogany finish. But there is more to the contrivance than that meets the eye.
In that regard, the magnetically latched front facade of the clock can be opened in a downward manner to reveal a safe (and ample) storage space that is tailored to keeping valuables, important documents and even personal safety devices like handguns. The AA battery component is fixed to the detachable section, thus making this spacious hidden compartment completely independent from the clock mechanism.
The good part is – you can avail the product from various online retail sites, with most price listings being less than $50.
Amazon price – $38
Via: SpyGoodies