Lets admit it the love of dunking is the kind that does not age with time. But there have often been episodes when a fraction of a second more has seen the biscuit break and vanish under the surface of the tea or coffee. The crumb residue in the bottom spoils the after taste for sure.
Sometimes it is the simplest of the inventions that make our life so much meaningful. The Cookie Catcher by Andrew Tinsley does exactly that. Such a simple idea, but with so much utility. It's a pouch made out of a fine mesh that can be placed inside your favorite mug.
Next time you want to enjoy your favorite cookie without spilling your drink, just place the Cookie catcher made out of nylon inside it. Keep dunking till your hearts desire and just lift out the pouch using the string once you are done. The mesh will entrap any crumbs and leave your tea free of any bits whatsoever.
Yes it is reusable, just hand wash it with a mild detergent. It is available online for £2, and is sure worthy of every penny you pay for it.
Drinking and dunking, are all set to get a makeover in the 21st century, high time I would say.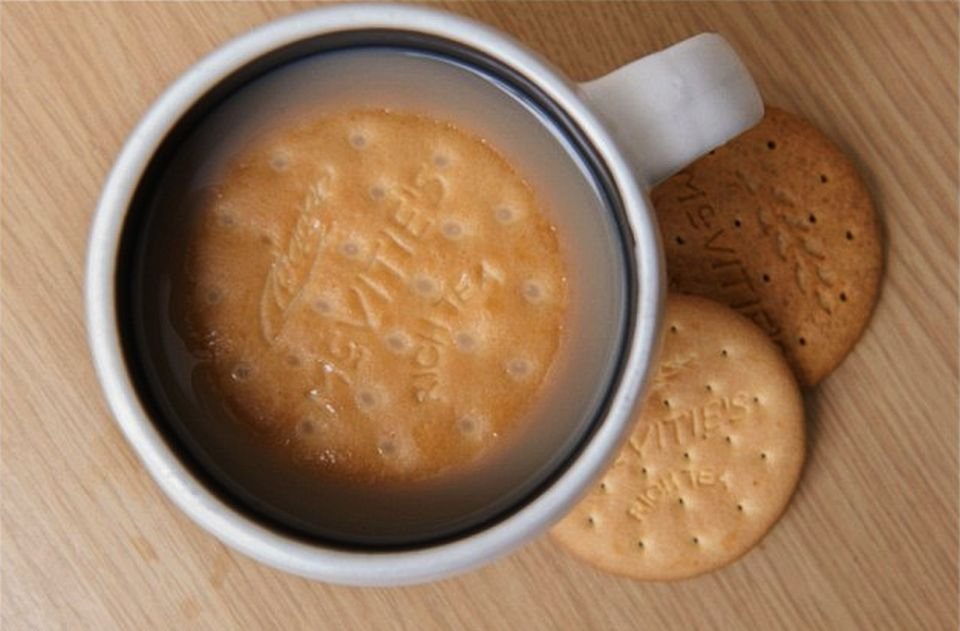 Via: Express