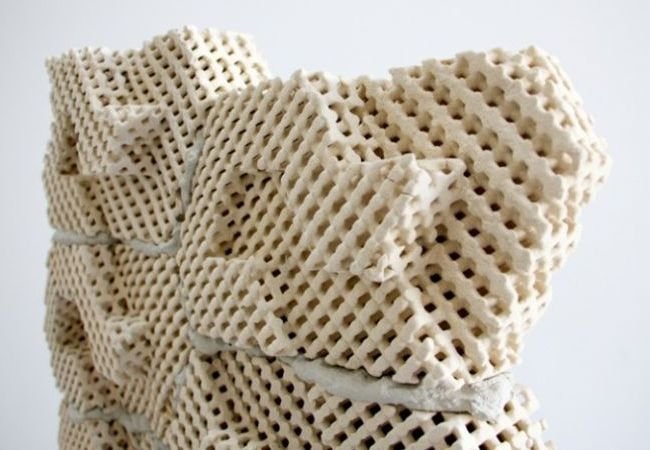 The hot weather is around the bend and metropolitan cities are most likely to get a higher number of such days owing to the humongous levels of global warming.  And while scientists are spending millions of dollars to extract workable solutions, digital designers are also not leaving any stone unturned to explore the possibilities.
Emerging Objects is one such innovative company that specializes in 3D printing Make-tank. Their solution for the aforementioned problem is the "Cool Brick". The cool brick is built to passively cool interiors even in desert environments. Its design is inspired from Muscatese Evaporating cooling window, which combines a wooden screen and a ceramic vessel filled with water.
The ceramic vessels are 3D printed lattices with micro pores that hold water in them. When air passes through them, they pick the moisture, which in turn helps in cooling the environment.
The cool bricks are to be set in the mortar and absorb water like a sponge.  They are aesthetically designed for home interiors – since they are modular and interlock with one another to make a screen. The walls thus formed not only cools by way of water evaporation, but they also cover the walls in such a ways that keeps them shaded against the sun.
All those interested in the cool brick designs can view it at the Data Clay: Digital Strategies for Parsing the Earth in San Francisco Museum of Craft and Design. The display will be there till April 19, 2015.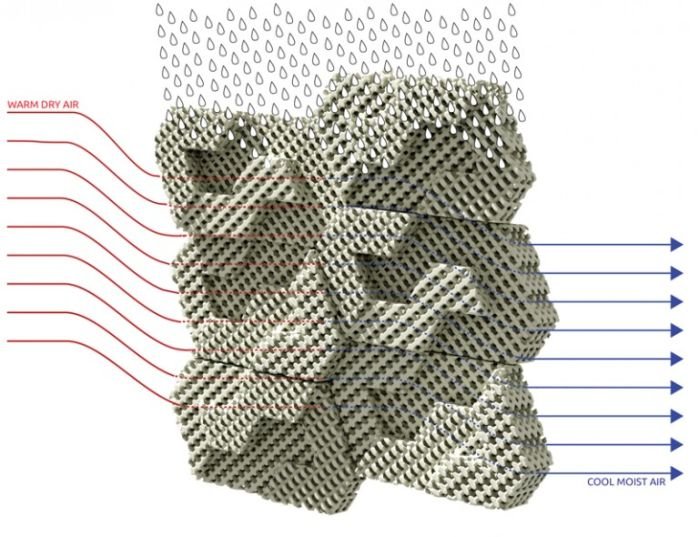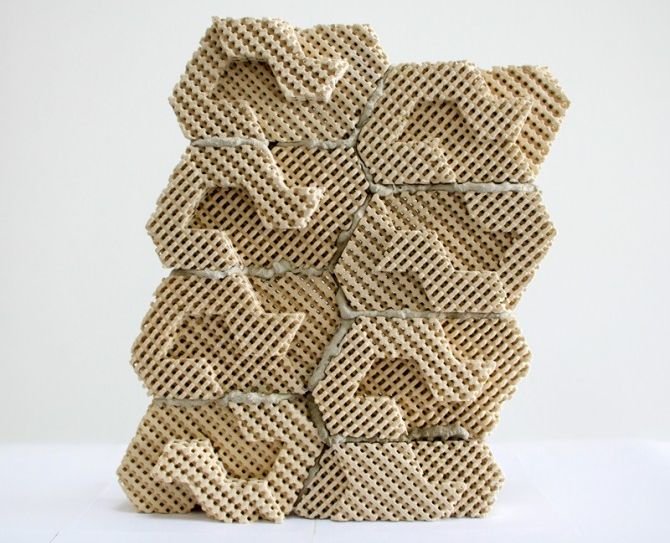 Source: Emerging Objects