The curious case of Americans who opt for alternative modes of living continues on with Dee Williams's tiny yet snug 84 sq ft house. This time around, the spatial efficiency was not brought on by some economic constraint, but was rather inspired by a struggle on the personal front.
'Parked' for a longtime in the backyard of her friends, this tiny house boasts of a compact room; an upstairs sleeping loft with a small skylight; a rudimentary kitchen counter with a propane one-burner; and finally a toilet with sink (but no shower and composting features). The low impact nature is further accentuated by the interior lighting that is entirely solar powered.
However, beyond just the physical manifestation of the endeavor, it is the journey that led up to this fascinating outcome is both poignant and special. Dee Williams like most other middle class Americans, had a comfortable dwelling with its three-bedroom layout. But destiny it seems, had other plans for her.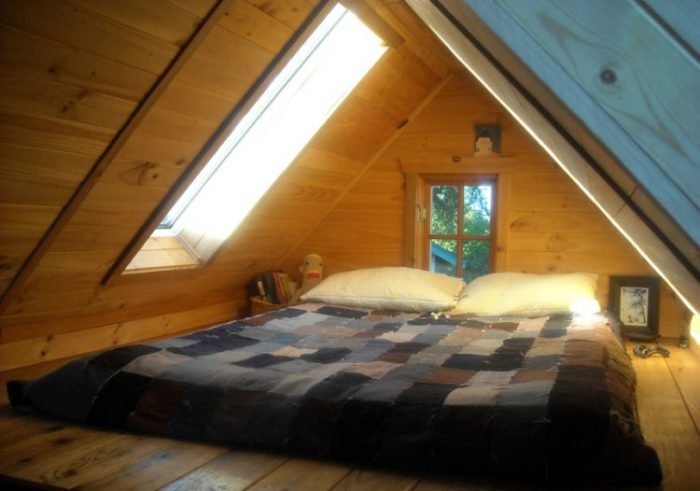 More than a decade ago, she took a trip to the developing yet impoverished nation of Guatemala, and the living conditions there impressed upon her the value of space. And if epiphany was not enough, after a while at the age of 40, she had an heart attack due to cardiomyopathy, a congenial condition that can be fatal.
The baleful effect of mortality made her think deep, and she arrived at the conclusion – doing mundane household chores is not all that life has to offer, and hence a 30-year mortgage was not really a good idea. This clear decision ultimately fueled her to achieve her nifty little endeavor of constructing a 84 sq ft house.
The process of shifting from a big dwelling to a tiny house was of course not easy; Ms. Williams did have to go through various prototypes and meet up with many experts. But ultimately she was successful in building the habitable unit on a metal truck trailer.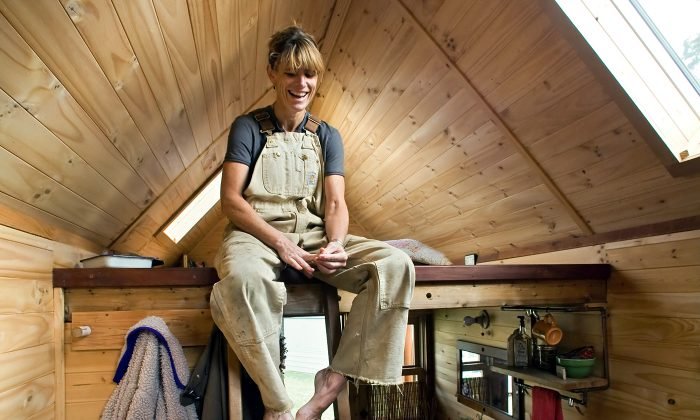 And lastly, there was also the unforeseen yet pleasant circumstance that led her to stay in the backyard of her friends in Olympia, Washington. The personal connections with the neighbors, kids and other people in the area grew over time, ultimately resulting in a small communal environment with its wealth in long lasting friendships.
Via: NYTimes