Our felicitous adventure with feline-inspired designs continues with the aptly named CATable. The brainchild of designer Ruan Hao of architectural studio LYCS, the table in its primary visual scope brings forth the essence of abstract art with an arrangement of curvaceous crannies. But as it turns out, form follows function, and a result – these angular recesses are actually 'tunnels' for your pet cat to rest and play in.
The main objective behind the CATable is to allow the owner to work peacefully in his/her home office, without being disturbed by their feline friend. And how can that be achieved with the contrivance? Well, as they say – cats are driven by curiosity; and the hidden passages inside the furniture item give the creatures plenty of space to explore. In fact, the repetitive exploration pattern might amount to a great level of satisfaction for your cat.
As Ruan Hao puts it forth in a succinct manner –
It is a table for us, and a paradise for cats.
And in case, you dog lovers are getting miffed, we also have covered various specialty contrivances that caters to your canine companions.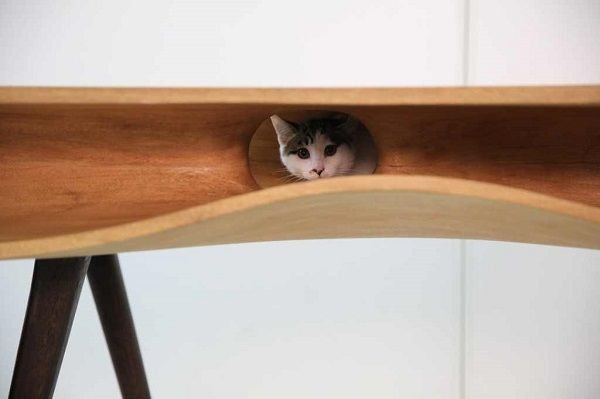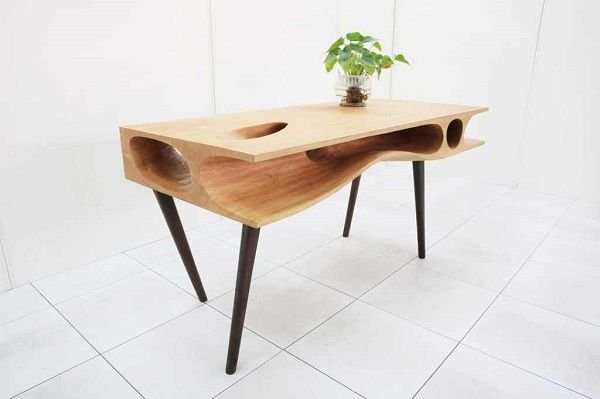 Via: Lycs