When a design is christened as 'Fashionably Clicquot', we must expect a high fashionable value exhibited by the contrivance. Well, in that the above pictured wine bucket from Veuve Clicquot doesn't disappoint us with its unique blend of chicness and function.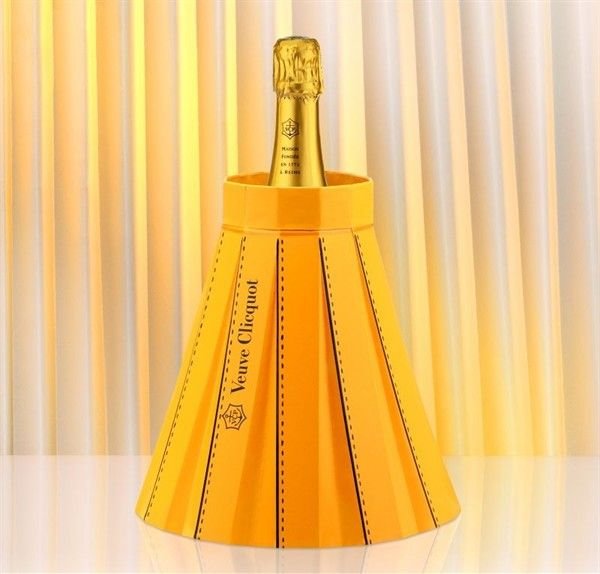 During regular times, the Fashionably Clicquot poses as a pleated paper pack for just carrying your bottle of champagne. However, the pack also gloriously transforms into an elegant wine bucket on unfurling its outer segments.
This portability factor is subtly alluded by the thematic scope of the Fashionably Clicquot. In that regard, we can actually make out the vibrantly yellow color scheme, complemented by black painted graphics with luggage motifs like tags and seams.
Finally, the conception also improves upon its usability with the aforementioned all-in-one pack. This is cleverly accompanied by an easy-to-carry gros grain ribbon on the top section for gently slipping in your fingers while carrying the wine bottle.
Via: VeuveClicquot