It's up to us how we can make our life more interesting and enjoyable. More creative we are more fun we can have in every little thing that we do.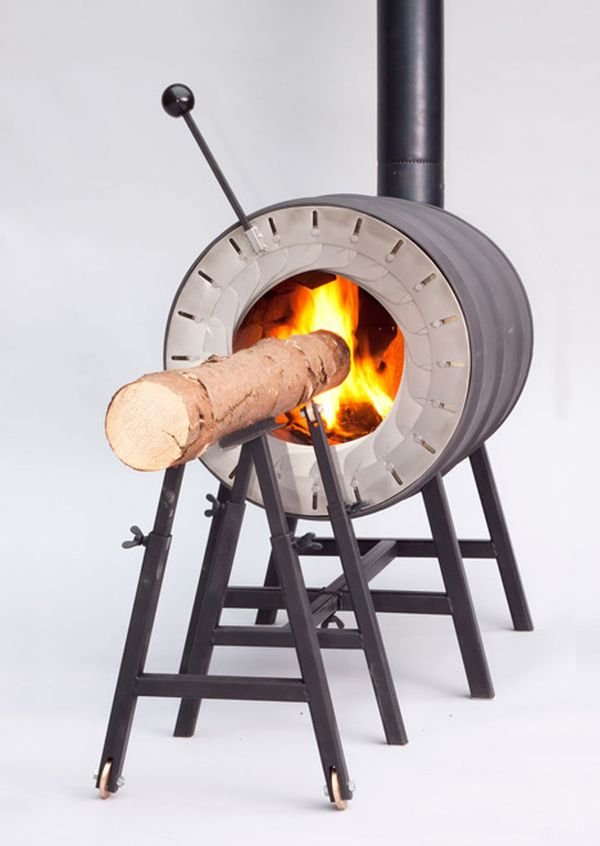 With this approach Dutch designer Michiel Martens and Roel de Boer has come up with "Spruce stove" that can gallop complete tree trunk to warm you up.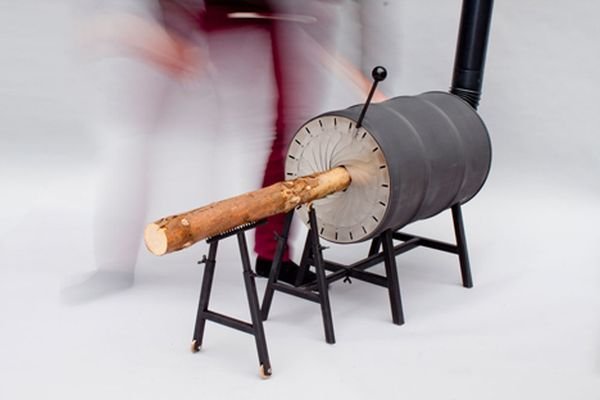 Now with spruce stove you don't need to chop wood to burn in your fireplace. You can burn whole tree trunk simply by slowly pushing it inwards and enjoy your evening during winters.
Features and functionality:
Circular horizontal drum to burn a fire
An aperture that accommodates logs of wood
Serrated teeth on stand clamp (Wood log from the other end is moved on wheels on burning fire).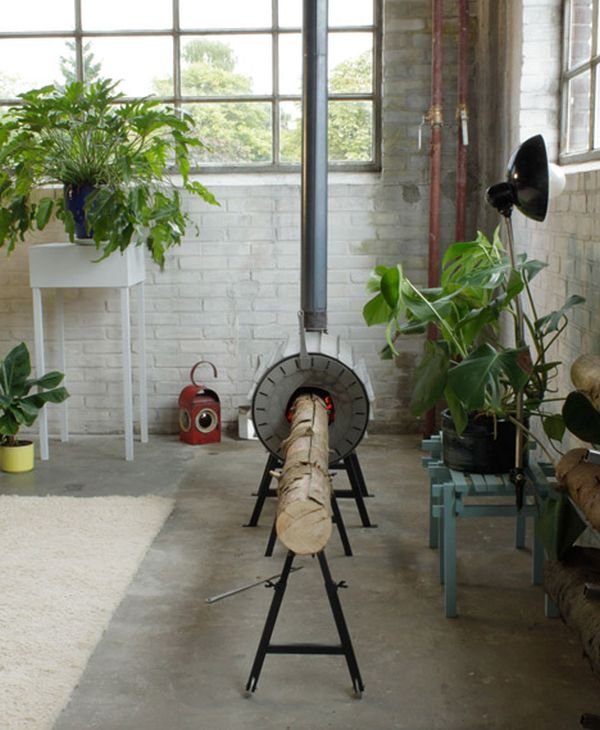 This is really a perfect product to own and add to your sweet home sweet unique product's list.
Via: Dezeen