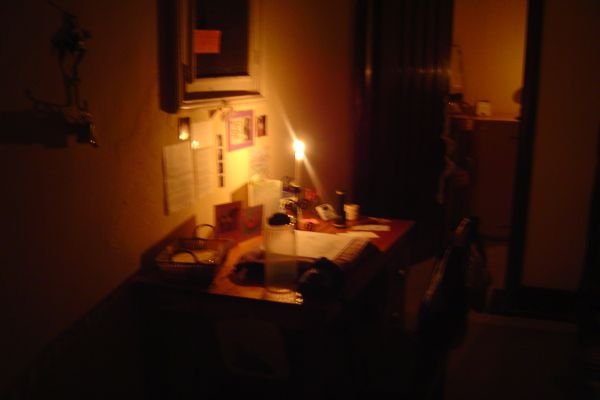 During night sometimes it happens that you are in a mood to relax at home and you opt to surf internet or just to watch TV. Suddenly there is power cut and you go in the world of darkness in just a second. Now your entire relaxing mood gets spoiled as all that you had planned to do is just a wish. In such situations you remain clueless about how to pass your time. Well, below is a list of some fun things that you can do during this span of power outage:
Think logically your fun will double itself. Due to powers off your fridge and freezer are off too. Go to your fridge and remove all ice cream with the help of forks, knives, spoons or whatever according to you fits in the situation. Ask your family to get together at dining table cautiously. Now it's time to finish, ice-cream and have some conversation during the mission.
If you have a chimney lit a fire and let your fireplace glow your room. Now if you are not alone you can talk to each other and start some interesting topic to discuss. If you are alone you can sit down and read a book by firelight.
For those who haven't experienced this yet it might be bit surprising. Get together at one place and start discussing the scary moments in the dark. Doing this will never make you feel bored in the darkness in-fact the spooky factor will bring you closer to your loved ones.
Turn off all the switches (just keep one of them on) and start a game. Make all your family members sit in a circle. Take a torch light and roll the flash light in the center. Now wherever the light has stopped the closest member to it has to perform something. This way you can pass you time.
To stay tuned with what all is happening in your society you can best utilize this time by catching up with your neighbors. They will give you company as they are also getting equally frustrated as you are. So it's best to have little chit-chat with your neighbors to lighten up your mood.
Now think something different as you have realized that how dependent you are on the conventional source of electricity. Why not to opt for Solar Power? Don't simply ignore the darkness you have witnessed last night. The other day bring some solar powered lights which lights up your dwelling when normal power goes off.