We move on yet another internet controlled mechanism; and this time it will make the foray into our very kitchens. Yes; we are talking about every novice cook's ultimate dream: a 'smart' oven. In this regard, luxury appliance maker Dacor will unveil their humongous 30-inch Discovery wall oven, whose OS credentials will be powered by none other than the exalted Android.
This means that the whole world of the internet is right at your mitten covered fingertips, including surfing the net and going through different recipes. The oven also offers a pretty convenient cooking mode for all the gourmets and gourmands out there. This remarkable mode entails a 7-inch LCD screen better known as the Discovery IQ controller. So, if you are going to cook some special item like your Thanksgiving turkey, then you just have to input the bird's weight into this interface screen. The over will take care of the rest of the process by correctly setting its temperature and timers.
The functionality of Discovery also extends to remote monitoring. In fact, a specialized app will allow the user to regulate the cooking process via Android smartphones and tablets.
And, finally as for the pricing, it is a bit on the higher side, given the smart oven's internet connected attributes. The single oven will come for $4,499, while the double will set you back by $7,499. To be introduced in this year's CES, the product should be commercially available by the summer season.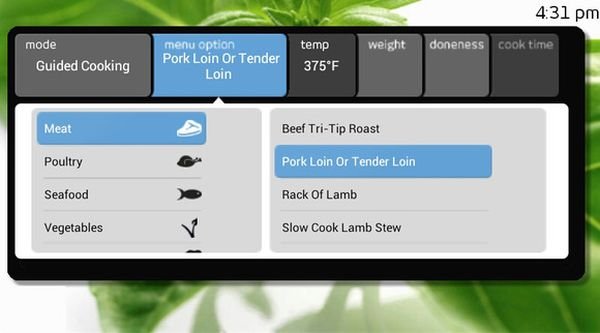 Via: PCWorld