iPhone apps has brought so much changes in our lives and made some of our important tasks much easier. Weight watcher apps, educational app, gaming apps, apps related to day to day fashion and most importantly home improvement apps. Apple has everything for you in store when it comes to home improvement. Below we are listing out some of the important apps that you may consider for your home improvement.
1. Workshop
This app keeps complete record of your orders, received inventory and billing details. You can also maintain your budget with this app. This is the best one to be considered if you are renovation any part of your home or something new is in construction.
2. Tap4RENOVATIONS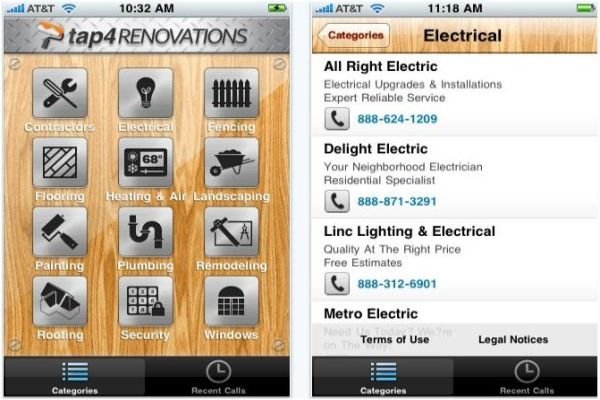 The app Tap4RENOVATIONS can locate contractor to your house from your nearest surroundings. More on that this app keep history of calls that you have made to contractors and also helps you to identify contractors those fit best in your budget.
3. Home logic mobile control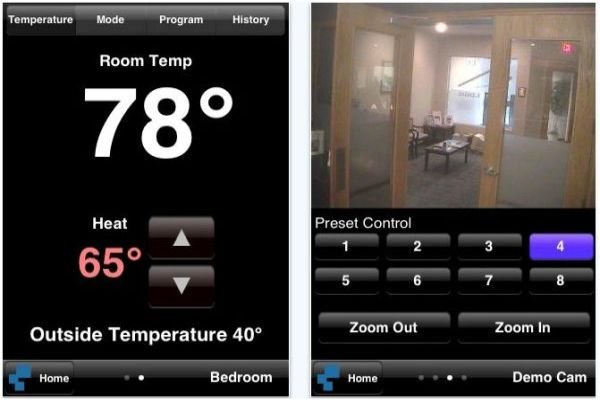 This app helps you to pick lighting, heating, and alarm systems of your choice. It is operated via Wi-Fi connection through internet. One can even control light, heat, alarm and audio with this app.
4. Handy Man DIY
This app is very useful and most used. With a features to categorize products in a list format and sums up all the measurements, including measurement of your rooms and also has feature to instruct step by step to accomplish home improvement projects.
5. Drywall Calculator
This app makes it very easy to calculate dry wall area around your house. You just have to take pics of your house and this app will calculate area in square feet fat with much ease. This app also measure sloping wall and ceilings and makes job easy for you.