Justyna Czołnowska, a Poland-based interior designer, designed a contemporary and fashionable shower panel named Line for the leading global bathroom brand Roca. According to Czołnowska, idea behind designing Line was to create an inspirational effect between the shower panel and human body. The Line is designed in the shape of a wave, and curves create a harmonious effect to provide a relaxing shower experience.
The shower panel comes with metal line finishing to provide the slenderize build and the black finish adds graceful, gleaming and chrome elements to the panel. Back of the panel boasts a hidden closet for stocking cosmetics.
The shower panel with LCD panel gives the comfort of opting programs according to the needs of an individual. Bezel is equipped with LED diodes for enhanced user friendliness, whereas the built-in storage-cum-seat gives you the freedom of operating aperture while you are sitting. The ultra-modern panel gives you liberty to adjust the aperture and intensity of the water splash in accordance with the gender, height and weight of the user.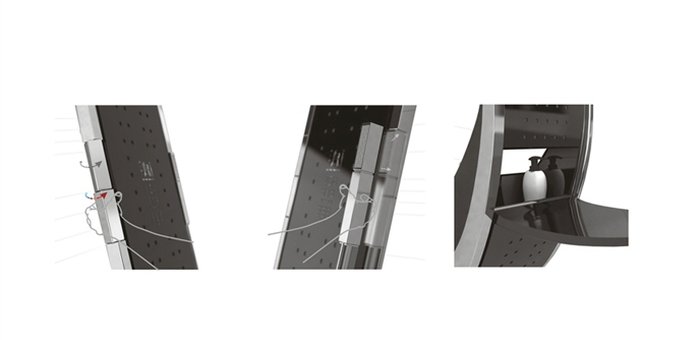 The Line comes in four shower head options with a knob to adjust shower frequency. The contemporary shower head is surely taking bathing experience to a new level and is definitely providing maximum stimulant and renaissance.