No more empty nest syndrome, as Andreu Carulla's NeighBirds Birdhouses offer a clever way to form lively bird communities. Each birdhouse is handcrafted from untreated pine in shape of hollow hexagonal prism that can be used as a stand-alone birdhouse.
However, the design comes into play when with identical modules are clustered to create spectacular honeycomb communities for your feathered friends. This means as a bird family expands, so can the number of aviation abodes to form a complete neighborhood for chirpy birds.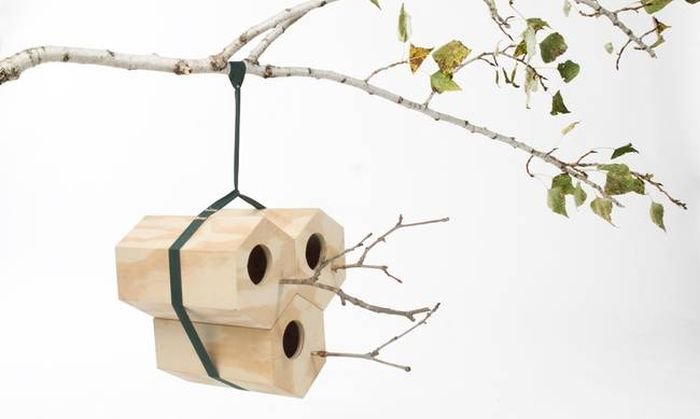 Both ends of the aviation homes have been covered, but one side features a circular opening that serves as entryway to the winged inhabitant. These adorable bird dwellings can also be enhanced with a tiny branch so that the birds always feel closer to nature, even if they're inside your home.
The honeycomb-patterned birdhouses offer a friendly way to bring birds closer to their families, just like humans. This will help them bond with their own kind and also let them teach their kids how to live by the rules of nature. Whether placed indoor or outdoor, NeighBirds is going to be a pleasant addition to your home. You can purchase a single hexagonal birdhouse for €30 (approx. US $34).
Via: Allstart