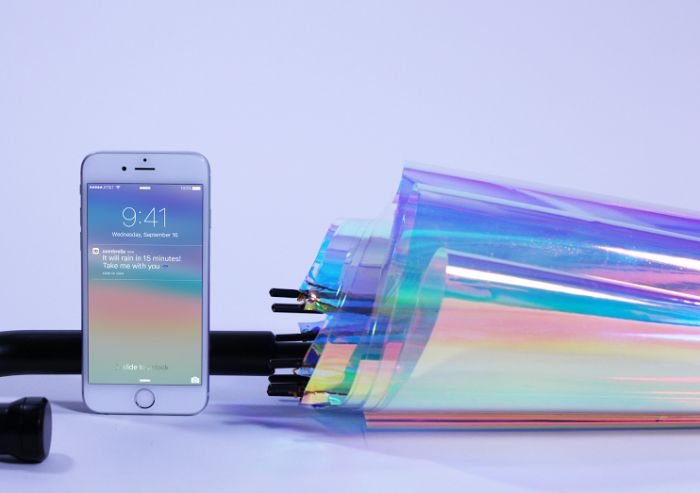 Wezzoo, an international social and time weather services in Paris, has created a wonderful umbrella called the Oombrella. This umbrella not only warns you about the rain but also delivers a notification, in case you forget the umbrella somewhere. Oombrella's hyper-local weather data and the tracking facility that keeps you notified make it unique and attractive.
Delivers an accurate weather alert:
The Oombrella finds easy connection with your Smartphone where you can share the weather experienced by you. After collecting the data, the umbrella shares it with Wezzoo to get an accurate weather report through a notification. Moreover, this umbrella has sensors embedded in the handle that track the temperature, humidity, light and pressure to generate notifications, which reads as "Take me with you. It will rain in 15 minutes."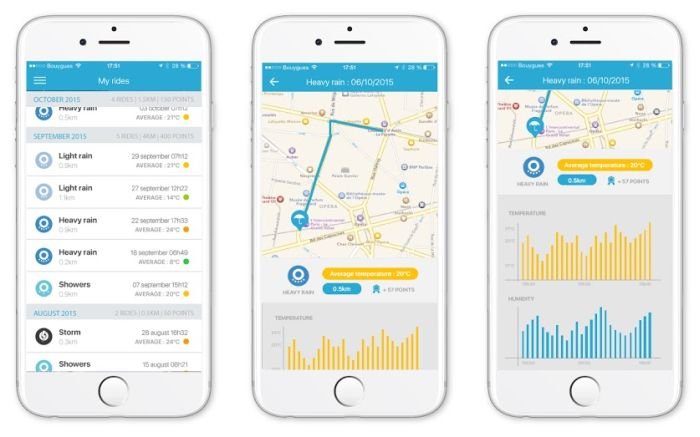 Not easy to forget:
Possessing it means you are connected to Wezzoo community. In case you forget it somewhere, immediately your Smartphone will alert you, making it an unforgettable product. Furthermore, the moment you open the umbrella, you share live weather data with the community, thereby saving other users from getting wet.
Canopy and Screw Thread:
You can easily customize the wind resistant umbrella canopy according to your color and size requirement. You can choose from an elegant white edition, the classic black edition or the shiny edition available in classic. In addition to this, the Oombrella has a screw thread at the top where you can fix a GoPro or any other camera to capture the pictures in rain.

Design:
The Oombrella is a unique combination of technology and design. The injected plastic makes it waterproof and the ribs can withstand heavy rain, wind and storms. Moreover, this umbrella's handle has an electronic capsule at the end that ensures a comfortable grip, along with performing several functions like weather and forget me not alert. There is buzzer and light integrated in the capsule to alert you even during a call. If someone does not intend buying the complete umbrella, he/she can buy only the capsule and attach it to another umbrella.
The Oombrella is a smart way of keeping yourself updated with the weather conditions along with useful notifications thereby enjoying your travel.