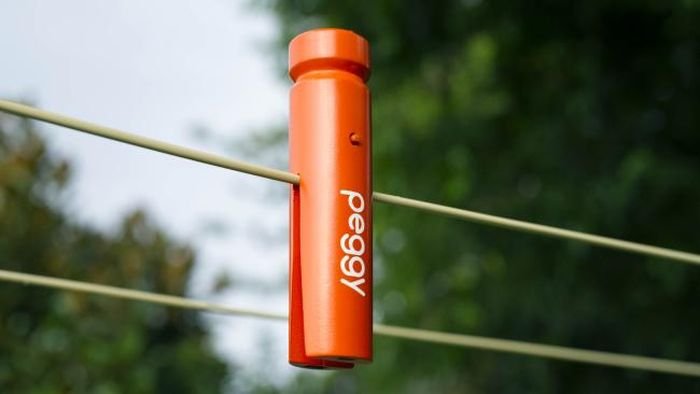 Today everything is getting smarter from floor cleaning vacuum cleaners to washing machines. Talking about the latter, you may wash your laundry loads in any of the smartest washer, but a quick turn in weather will ruin all your garments hanging on clothesline. To save your pre-planned loads of washing, detergent maker Omo has come stepped into Internet of Things (IoT) world with Peggy clothespin.
Although it looks like an ordinary oversized clothes-peg, but Peggy prototype is equipped with number of sensors (including light, temperature and humidity sensors) to alter you when washing is dry and when it's about to rain. This way the smart clothes-peg will help you from drying same load twice.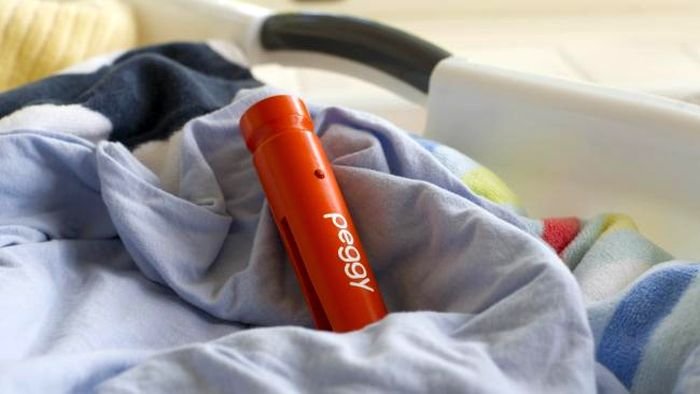 Using all the built-in sensors, the device keeps tab on local weather conditions and further sends a notification on your smartphone when black clouds are likely to pour. The companion smartphone app also suggests the launderers when is the best time to do the washing, and also informs you how long it will take to dry all your garments as per current weather conditions.
It is a revolutionary product that's going to reinvent the way how we do laundry in near future. However, we're not sure how accurate weather forecast this device will make, but according to its latest ad campaign the smart clothespin is going to make thing easier for time-poor parents. As for now, Peggy clothes-peg is just a prototype and need to undergo few amendments. Only time will tell how the company will fine-tune this device for making washing easier than before.
Via: DigitalTrends