Earlier we had talked about Redditor lukeyboy767's endeavor of building an entirely separate kitchen in the outdoors. Well, this time around, another resourceful Redditor 'custom-cruiser' has successfully completed a similar project, but this time with less complexity – by taking advantage of his home's extending albeit unused pergola.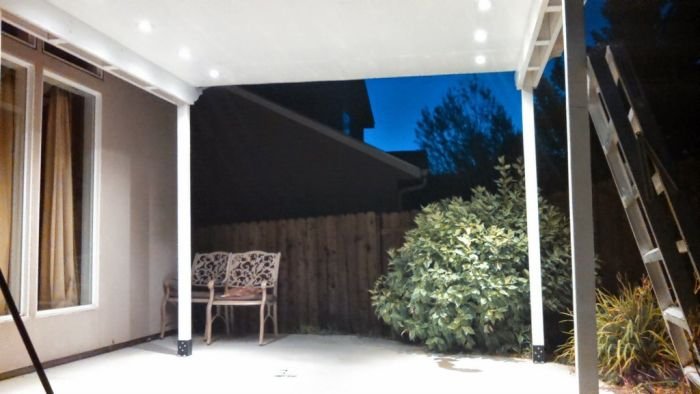 He started out by modifying and reinforcing the pergola component. For that he constructed a metal roof atop the extending structure, while opting for soffit lining below the two flanking edges of the pergola. Then he installed lighting along the ceiling for better illumination during night time (you can check out this tutorial for recess lighting).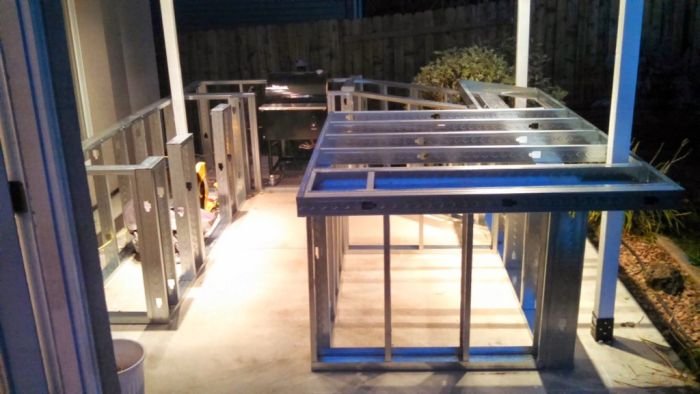 For the next step, he dived into the construction of the essential kitchen section – the counter-top. For that he had to initially built a sturdy metallic framework that could sustain the relatively heavy weights of various kitchen appliances like grills and smokers. On closer inspection, you can also make out the recesses and the cavities inside the framework that were measured beforehand for installation of ovens and storage cabinets.
As we can see in the above image, the DIYer even tested out his newly built framework by placing BBQ grills atop the structure.
He then proceeded on to cover the 'naked' steel members with cement boards, thus imparting the much needed solidity to the semi-outdoor kitchen. And more than just the visual opaqueness, cement boards are known to be impact-resistant, while they are also tailored to add strength to the construction.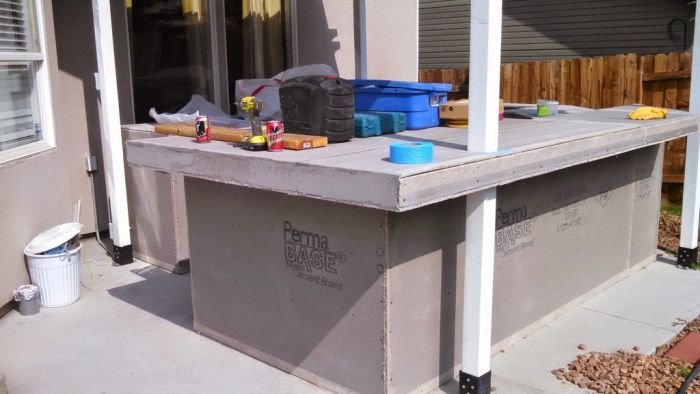 These boards were draped and 'fixed' along their edges and joints with the aid of fiberglass tape and base coat.
The cement boards were deftly finished with synthetic stucco – which is known to be both waterproof and weather resistant. In other words, it is advised that one chooses the stucco variety that can improve the overall durability of the outdoor placed setup.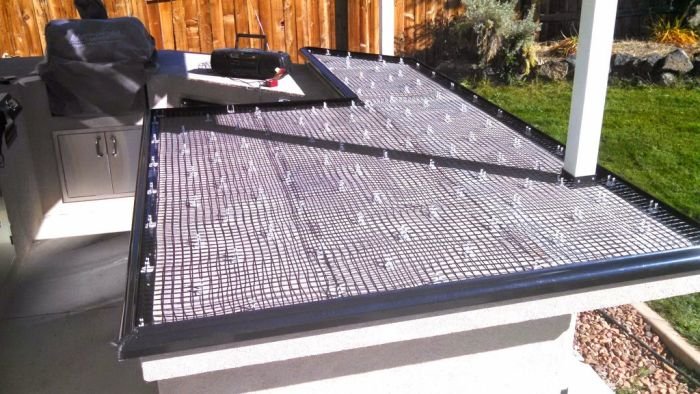 The edge profiles of the counter top was achieved by using ZCounterform, which is perfect for the cast-in-place scenarios. You can take a gander at this link for more information on this commercial variety of counter top form.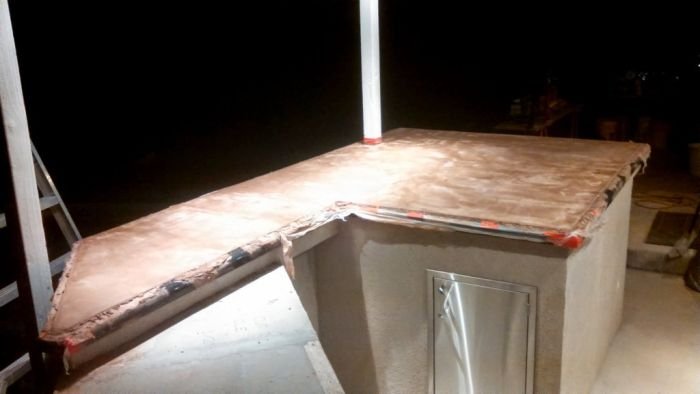 At last, the color of the top was painted by using poured cement which was further (and effectively) spread by trowels.
This final image showcases the glorious end result of a semi-outdoor kitchen extension that utilizes an existing pergola.