Remodeling homes is a trend people follow these days because of the fast-paced advancements in home technologies overtaking the old ones. Here is one superb example of a kitchen remodeling in a house that was build in the year 1961. Kitchen remodeling is a way to give your kitchen a trendy, modern look that it always demands.
The transformed kitchen is a perfect example of innovation and modernity. All the changes made in the kitchen speak volumes of the comfort and style. In the old kitchen, there was no dishwasher and oven, and in the new kitchen, the owner added two trendy ovens and a dishwasher, thus making the kitchen all the more efficient. The dull and boring cabinets underwent a makeover and glossy and glamorous cabinets appeared. The chic shine of the cabinets is due to the glossy teakwood remodel.

One of the most interesting remodel features is the 60/40 sink with a great depth and the two soap dispensers, one for the hand soap and other for dish soap. The two faucets, one gives out filtered water for cooking and all, and the other gives normal tank water. The old and dusty flooring also had to go and new flooring came in. The rectangle tiles on the floor certainly add a dash of modernity and style to the remodeled kitchen.
On the right side of the sink is the garbage disposal that opens with the press of a small button next to the main faucet on the countertop. The first drawer right below the sink is a smart tip-out tray that stores sponges, and other dishwashing products. The spice rack, which offers a hassle free presentation of all the spices you want in your kitchen. These additions show how designer has smartly planned the remodel, which is an ideal combination of style and comfort.
Before pics: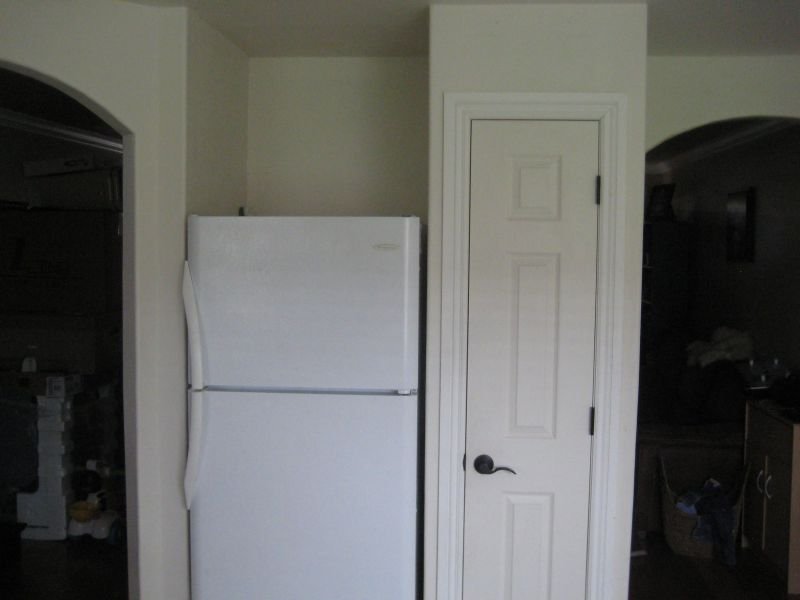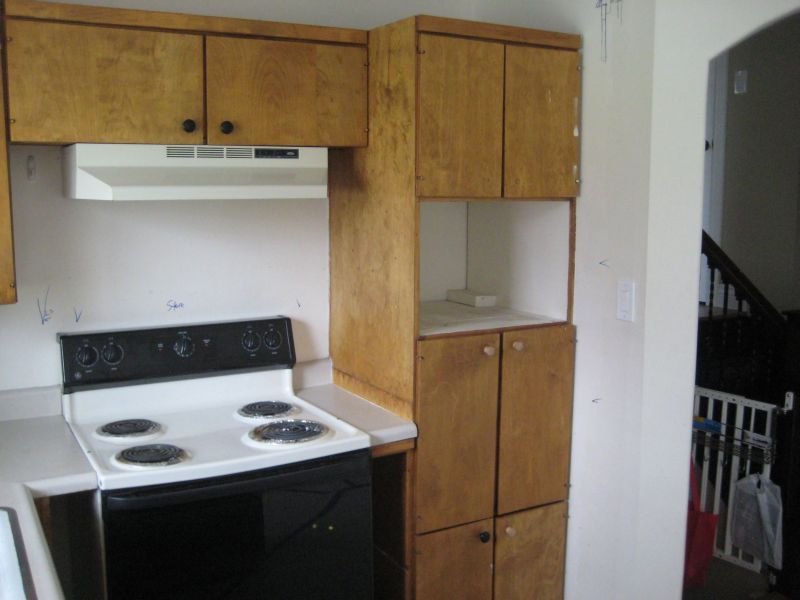 After pics: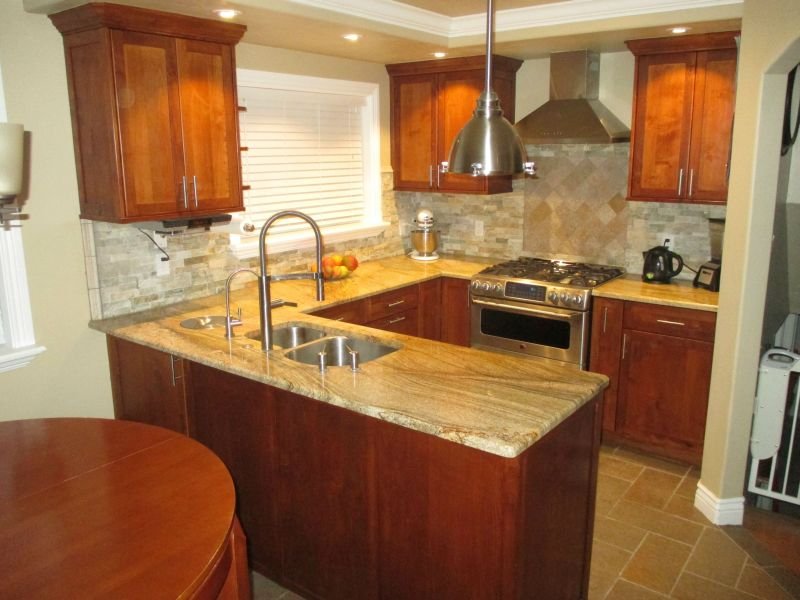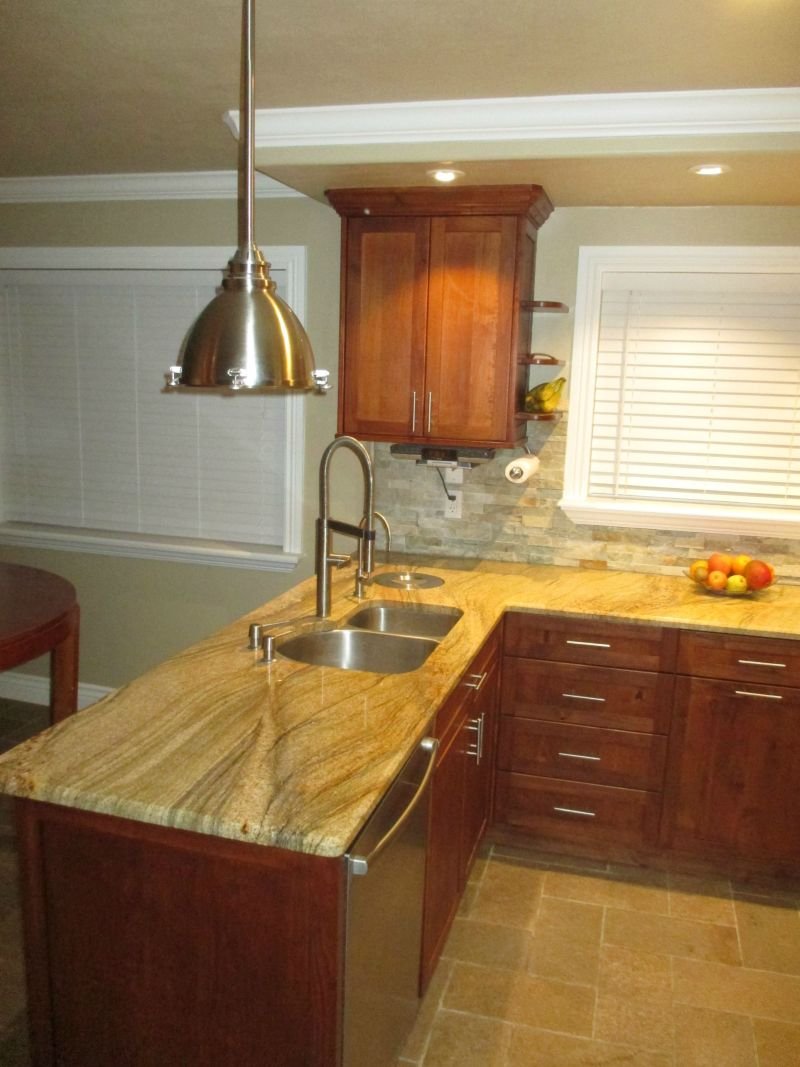 More Images: Imgur