We love cats. The furry little angels, with their droopy eyes and purring, are incredibly cute. In fact the only things that we love more are pet-friendly home designs that offer comfort to your feline friends without curtailing any of their movements. With such preferences in mind, the house of a California cat enthusiast indeed deserves special mention. Why so? Well, the feline paradise remarkably boasts of its flurry of indoor cat tunnels, window walks and even spiral steps
Having undergone a $35,000 renovation by Trillium Enterprises, this 90's home located in Goleta, California, is indeed a cat-haven to not one, but 18 kittens. The house flaunts its custom-built tunnels and pathways for exclusive use by the cats.
The corner cat shelves, ledges, wall-mounted staircase, walkways and window cat walks allow the pets to move freely about the house. A spiral step around a climbing pole has been installed to provide endless entertainment to the kitties.
The combination of the yellow, blue and green colors of the interior creates a gentle, familiar atmosphere for the cats. Various kinds of houseplants are beautifully placed around the house in resemblance to the natural environment.
As for the bigger picture, more than 68 percent of the U.S. households own at least one pet, according to the American Pet Products Association. Fortunately, architects today are finding ingenious yet aesthetically pleasing ways to seamlessly incorporate pet-centric furniture into the core arrangement of the house.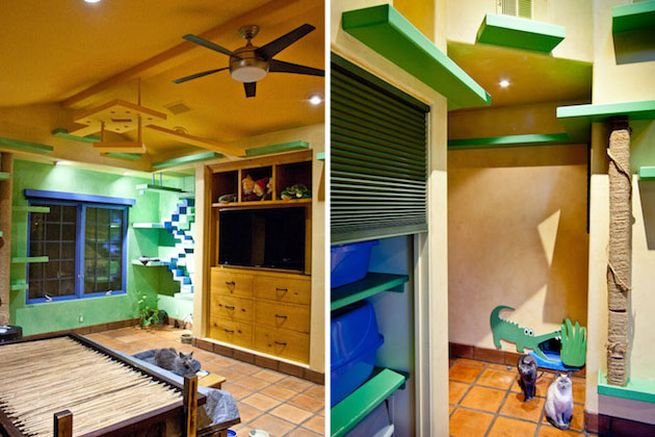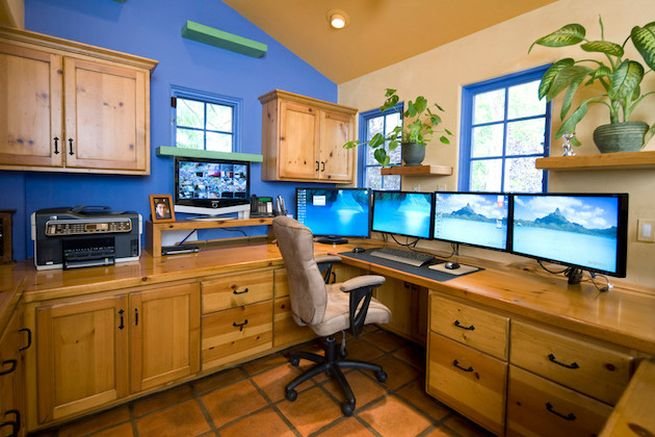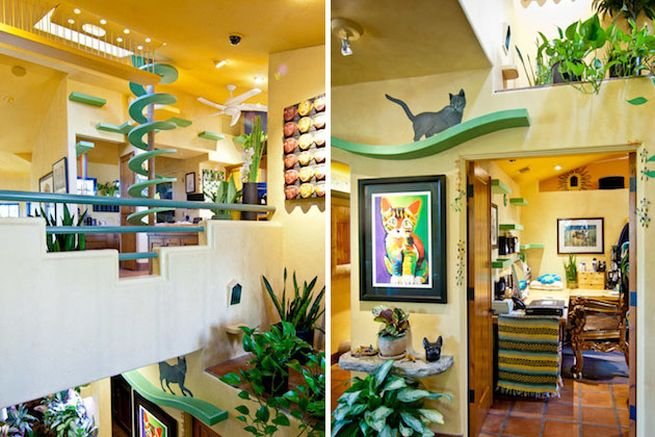 Via Inthralld