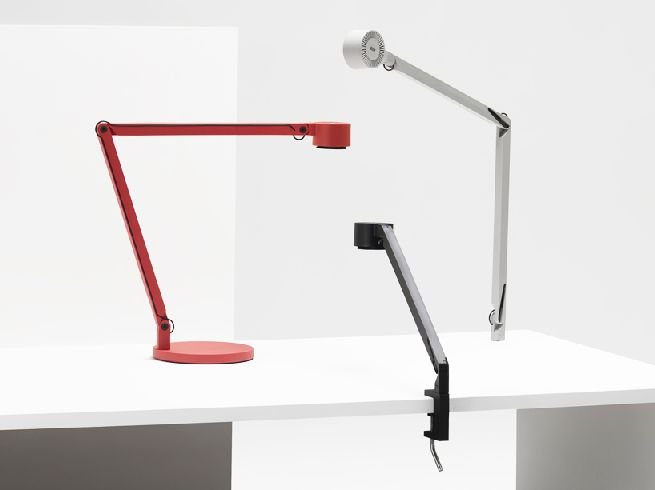 The answer to the countless environmental problems today may indeed lie in responsible technology. Modern technology has a distinct role to play in the preservation of natural unsoiled environment, while also promising us a faster, easier and more comfortable life. A deserving exemplar is Winkel w127, a stylish eco-friendly LED lamp by Swedish lighting company Wätberg, that is made with bio-plastic derived from the castor plant.
Wästberg is known for its inventive product designs that almost always use unusual bio-based materials, like the Durapulp Lamp created from wood pulp and corn/sugarcane-based bio-plastic. At the Stockholm Furniture Fair this year, it presented yet another technological masterpiece, Winkel w127, in collaboration with Berlin-based designer Dirk Winkel and designfabrik at BASF.
What stands out about this lamp is the fiberglass-reinforced bio-polyamide that is used to construct its body. Unlike the crude-oil plastics, the bio-plastic is actually sourced from over 60 percent castor bean oil and is therefore eco-friendly and recyclable.Specially engineered by BASF, this organic material is chemically non-reactive and stable. Additionally, large and adjustable cross-sections, made via injection molding, create the robust body of the lamp.
Winkel w127 features a long-lasting multi-chip LED light source that ensures even light distribution by eliminating multi-shadows. Energy-efficient micro gas springs, like the ones used in automotive and electronics industries, are provided at the joints. They are designed to shine for more than 50,000 compression cycles.
Furthermore, a built-in shade prevents direct and indirect glare, while an IR-switched dimmer enables you to adjust the degree of illumination. After five hours, the lamp gets turned off on its own by means of a timer.
Lastly, as for its design credentials, the Winkel w127 is unquestionably sleek and elegant. User preference is also given importance with the lamp's availability in three bright colors: red, black and white (while also coming in two different heights).
Via DesignBoom