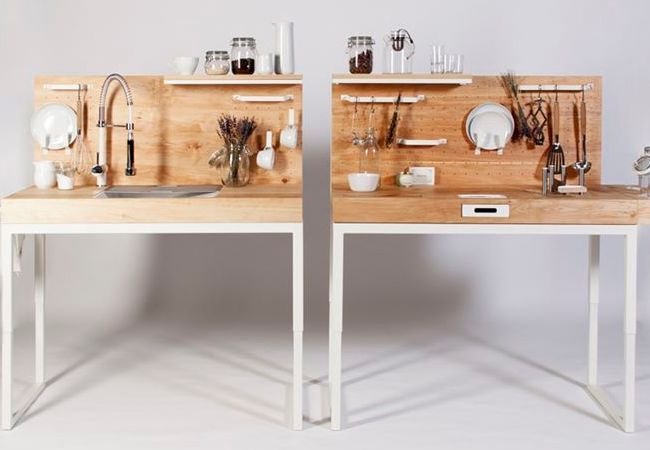 A kitchen unit layout inspired by the universal design philosophy? Well, that is exactly what industrial designer Dirk Biotto has achieved, in a bid to make our cooking areas more accessible for the elderly populace and people with disabilities. Named as the ChopChop, the solution is pretty straightforward with a collective layout of kitchen components and accessories that are arranged in an unpretentious manner along two tables.
The basic ambit of a universal design pertains to a simple, intuitive and flexible scope, which also allows for tolerance to errors and requires minimum physical effort from the user. The ChopChop fulfills all of these criteria with effectiveness. For example, on closer inspection we can make out the small perforations on the raised backboards of the tables. These array of recesses allow various types of mini-installations, like – boards for keeping jars and containers, handles for hanging utensils and also adequate spaces for suspending plates and crockery.
The vertical assemblies are complemented by the 'built-in' sinks, storage spaces and graters with pull-out components that temporarily house your shredded veggies. The little details also play their part in streamlining the ergonomic efficiency of the kitchen unit. To that end, the faucet is connected with an extendable hose that increases the reach, while the sink surface has a slight slope that makes it easy to slide in/out the heavier crockery.
These features are further accompanied by a detachable drying rack that aptly fits over the sink and an ingeniously integrated vice (replicating the workbench designs) that firmly holds on to those slippery containers.
So, all in all, the ChopChop makes things simple for the user with an ergonomic flair of its own. The credit of course goes to the designer, who has managed to combine his incredible craftsmanship with a dash of user-oriented familiarity.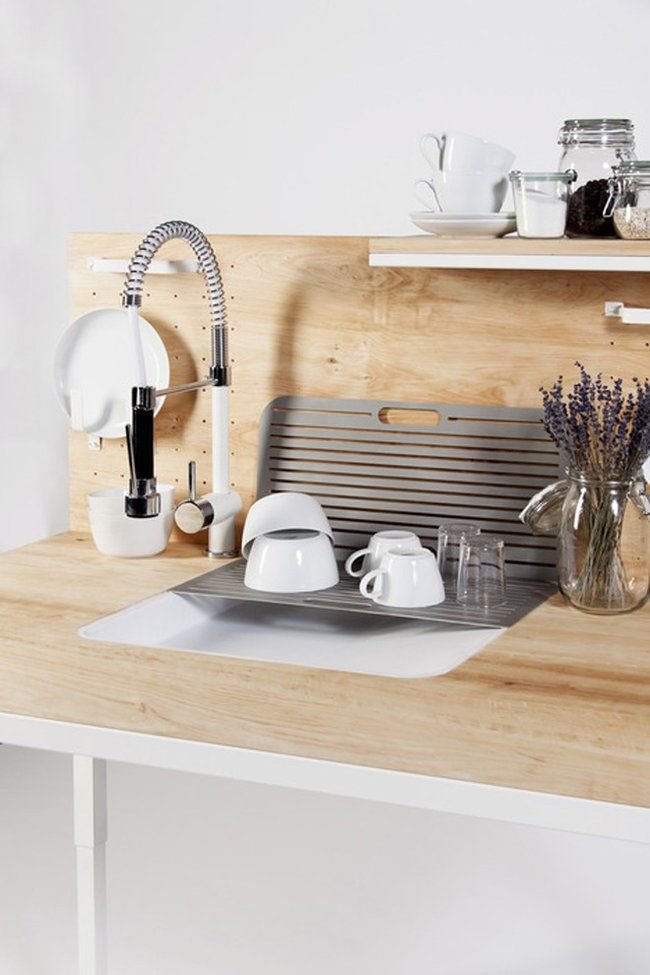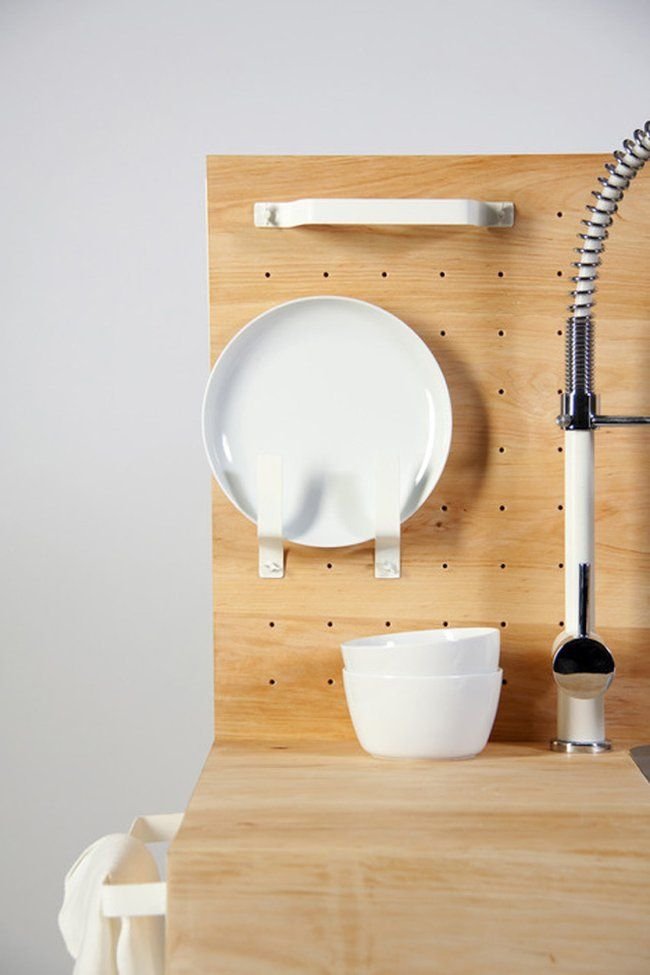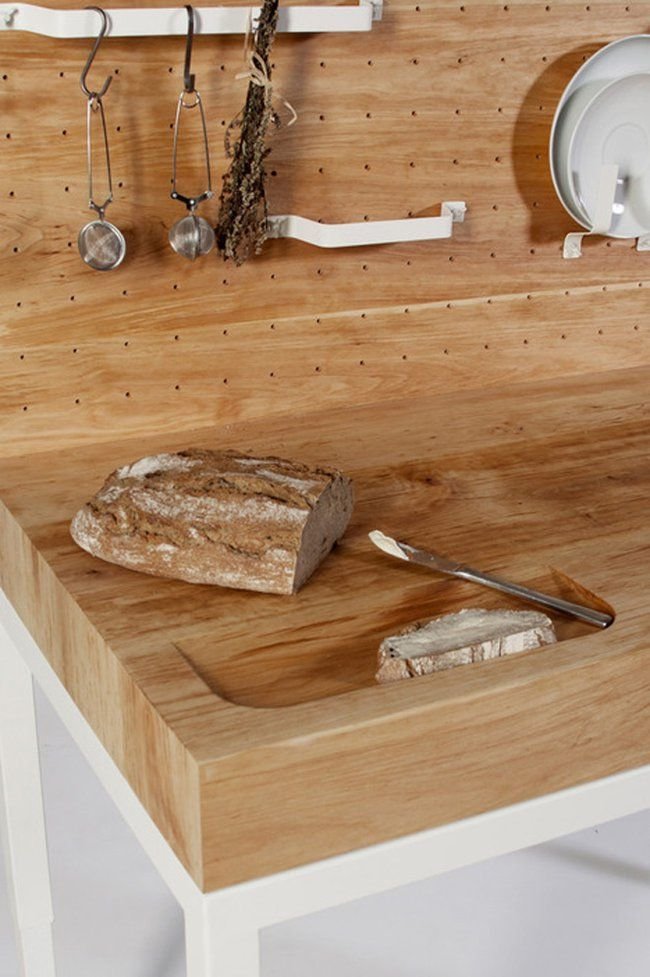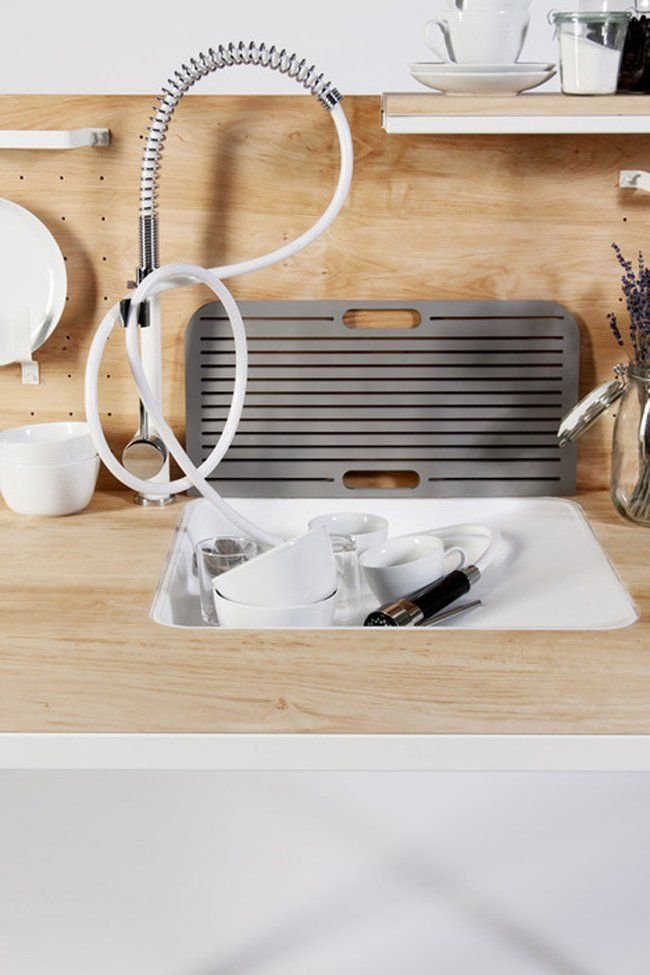 Via: TreeHugger