Beyond the realms of social media and sensational 'news' stuff, humans still possess that unadulterated essence of romanticism. Very few designs epitomize this serene side of our kind – and one from this rare category would surely be the above pictured tiny house nestled away on the Icelandic island of Elliðaey.
Situated in the paradisaical archipelago of Vestmannaeyjar, off the southern coast of the small nation, the mysticism of the secluded cabin goes beyond its reclusive credentials.
How so? Well for starters, there were numerous speculations about the scenic albeit odd location of the dwelling in an uninhabited island. In fact, according to historical documentation, the remote island was inhabited by five adventurous families almost 300 years ago.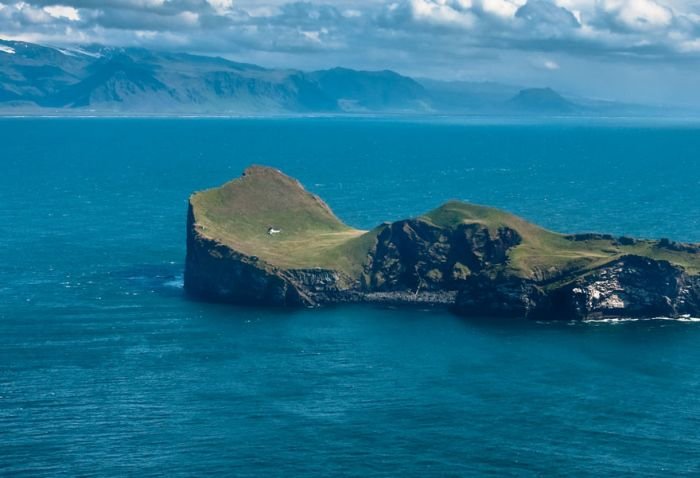 They primarily subsisted on basic economic activities such as fishing, hunting birds like puffins and also raising cattle. But the hermetic area saw the last of these permanent settlements by the 30's.
But even a little fire can give out much smoke – the rumors then became rife that the cabin was perhaps a hidden shelter of one of those eccentric billionaires, or may be the whole island was gifted to the renowned Icelandic singer Bjork!
Fortunately logic and evidences stood their ground, and it was found that the truth is after all not stranger than fiction. To that end, this tiny cabin is actually a rudimentary lodge and sauna establishment for the local hunting association.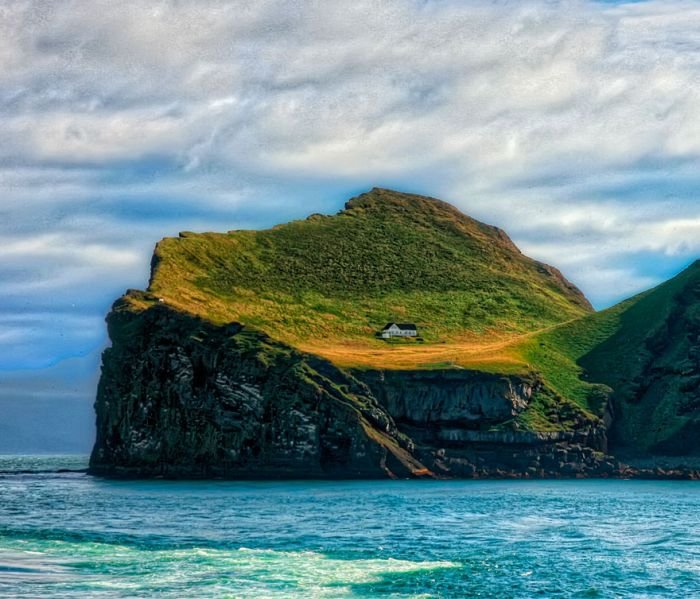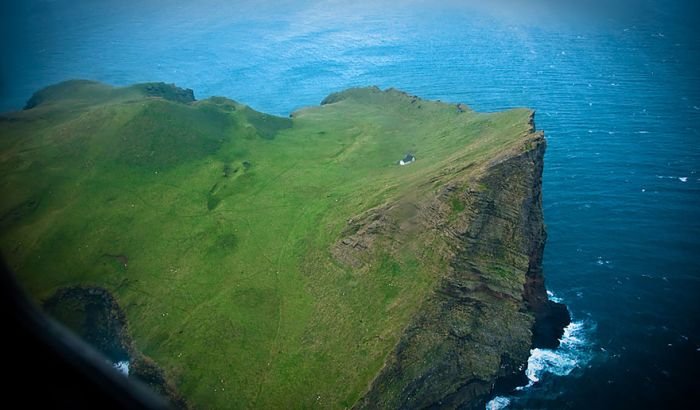 Via: Spotcoolstuff