For the uninitiated, Murrine is a form of exquisite Italian art in which colored patterns (or textures) are created inside a glass cane. This intricate pattern is fully showcased when the glass rods are cut to reveal their cross-sections. Such types of artworks are frequently used as decor for high-end bathrooms and swimming pools. However, Trend's aptly (and rather unpretentiously) christened Murrine Collection brings the gorgeous decorative patterns into our very living spaces, dining rooms and bedrooms.
The results, as we can comprehend from the images, are spectacular to say the least. This has to with the ethereal nature of glass that is interlaced within the vibrantly intricate scope of the etched patterns. This fusion of dynamic textures and translucent glass transcends any level that can be possibly achieved by conventional wallpapers.
And, the best part is – the magnificent artworks of the Murrine Collection are made from 78 percent recycled glass, thus alluding to the low-impact side of affairs. As for its commercial ambit, the series is available in mainly two types of art – the Embroidery Collection (with elaborate lace-like motifs), and Artistic Mosaic collection (with tiny baroque elements).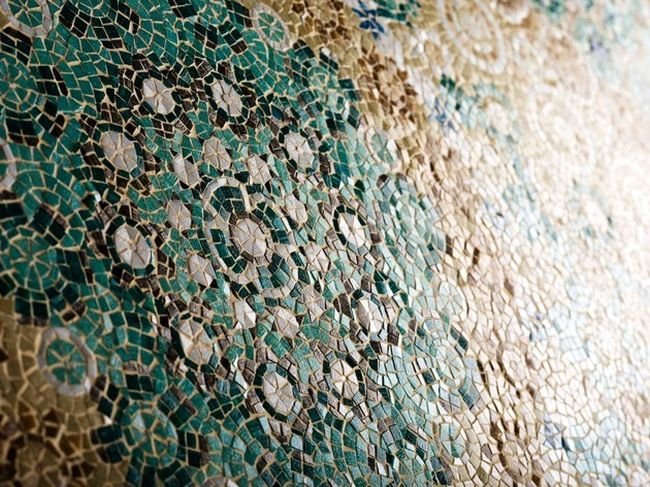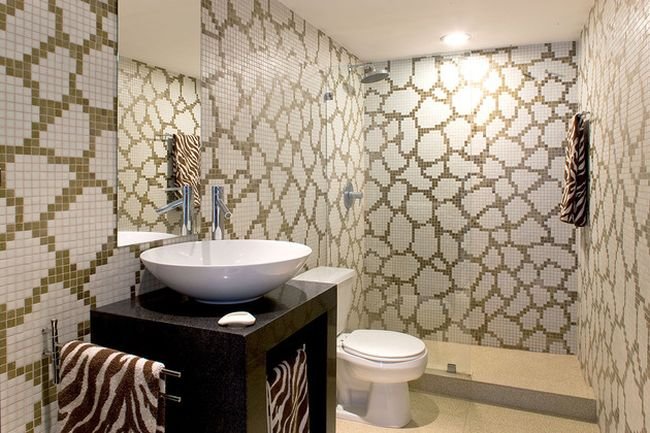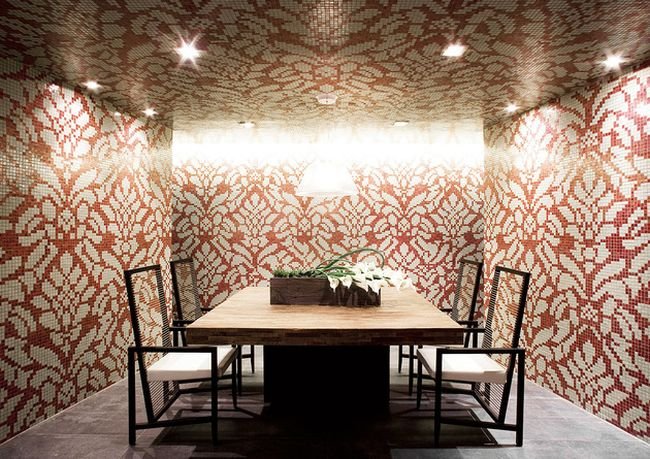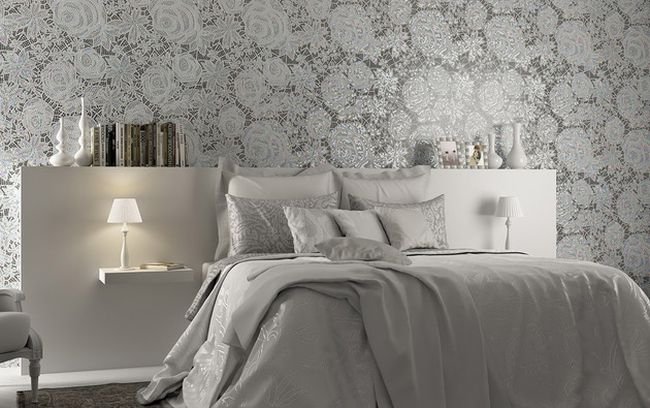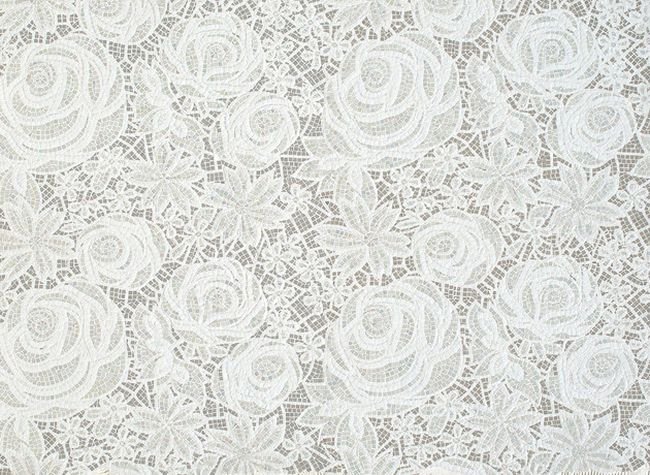 For more info, please follow the Trend Group's official site catalog.
Via: Trendir