When it comes to furniture items, we have been witness to a slew of modernistic designs. But what about harking back to the ostentatious glory of the antediluvian 19th century? Well, furniture designing studio Ale De Vecchi (based in Belluno, Italy) has taken upon this 'historical' challenge, and successfully furnished their exquisite series of 1850s Italian Sofas.
As we can make out from the intricate and ritzy details, the dedication to authenticity is indeed impressive. To that end, the frames used for the sofa are of preserved variety, while the gorgeous varieties of fabrics were worked upon by hands (handwoven). This process entailed the use of locally-sourced textiles that were 'tailored' by Venetian handicrafts experts – and these 'masters' made use of antique looms that equate to craftsmanship passed down from generations.
The end results, according to Ale De Vecchi, are 'unique, rare and irreproducible'. As a matter of fact, each of the 1850s Italian Sofa designs are customized to a personalized degree, in accordance to the requirements and tastes of the clients. And this variegated yet magnificent scope certainly fits in with the design dictum upheld by the studio that believes in –
…the controlling of the production chain, the research of the finest materials and the passion for design can give birth to unique and unequaled objects which will give you emotions every day and for all life.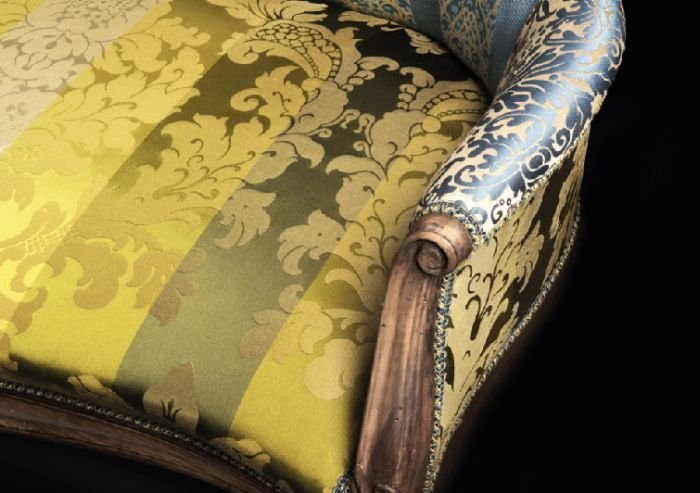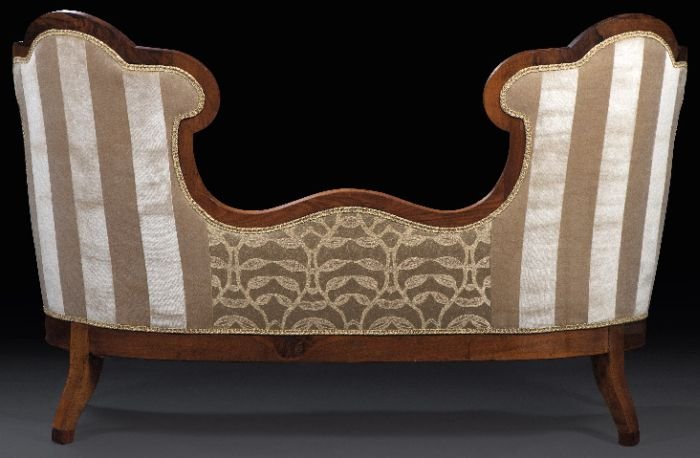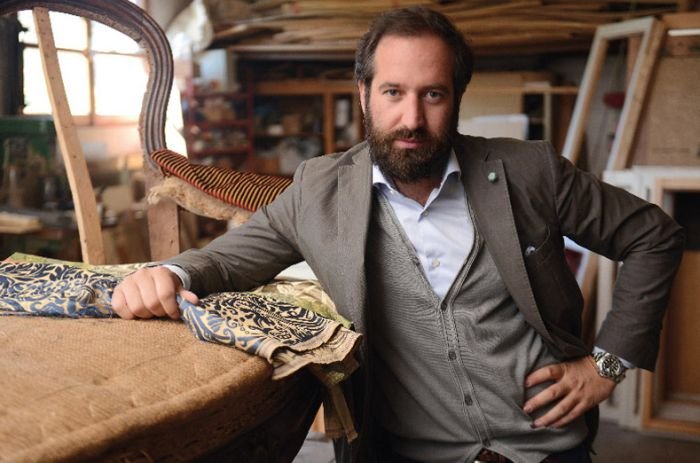 Via: DesignBoom