Water spots have always remained the bane of the liquor enthusiasts, irrespective of the delicateness of their wine glass collections or the novelty of their decanter sets. And, the worst part is – there are very few means to get rid of these bothersome stains (like drying racks and hand towels); and still most of them remain ineffective, and more importantly unsafe.
Designer and mom-entrepreneur Julia Weber understands this scope of cleaning predicament, and as a nifty solution has unveiled her line of Spot-Not, a duo of 'handy' wine accessories that efficiently dry and polish the inside of fragile liquor glassware and decanters.
Many higher-end wine glasses tend to have exquisitely curving shapes and forms – and ironically, that poses as a problem for cleaning, especially when you have to do it with soft hand towels. The Spot-Not glassware dryer however traverses this predicament with its flexible multi-petal core that adjusts its axis and bearing inside the glassware, in accordance with the subtle angles.
This core component is draped in a re-usable washable sleeve that absorbs the moisture from inside the glass, while also polishing the internal surface.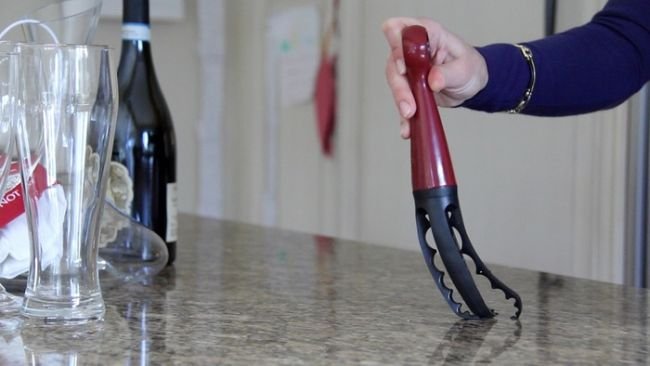 On other hand, the Spot-Not decanter dryer arguably brings a more innovative solution to the fray. This design mainly comprises of two components made from microfiber material that is known for its high absorbent quality. Among them, the drying cloth (to be used inside the decanter) consists of two magnets attached along a flexible strip.
The other component – the drying mitt, is to be used from outside, and also incorporates two magnets. So, when the user moves the mitt from outside, the drying cloth inside also gets 'controlled' by virtue of the powerful magnetic attraction.
In essence, you can easily move around the mitt, and direct the drying cloth to flexibly clean those specific (yet often unreachable) corners of the decanter.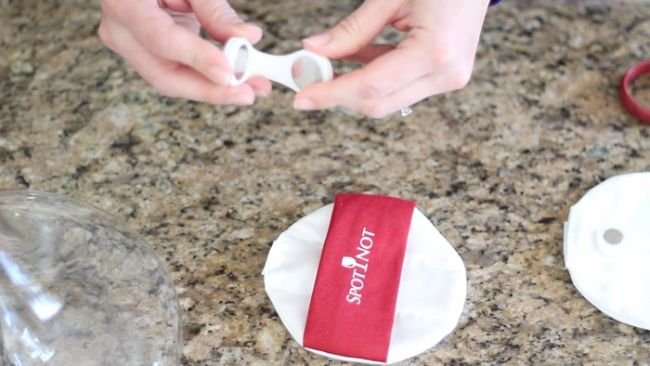 Given such levels of ingenuity, it comes as no surprise that the Spot-Not collection won various prestigious international awards. And, the best part is – this is not only a conceptual solution, but rather a commercial solution, with the wine accessories just making their crowd-funded debut in Kickstarter.
The early bird specials start from $15 CAD (around $13) for glassware dryers, and $25 CAD (around $22) for decanter dryers.