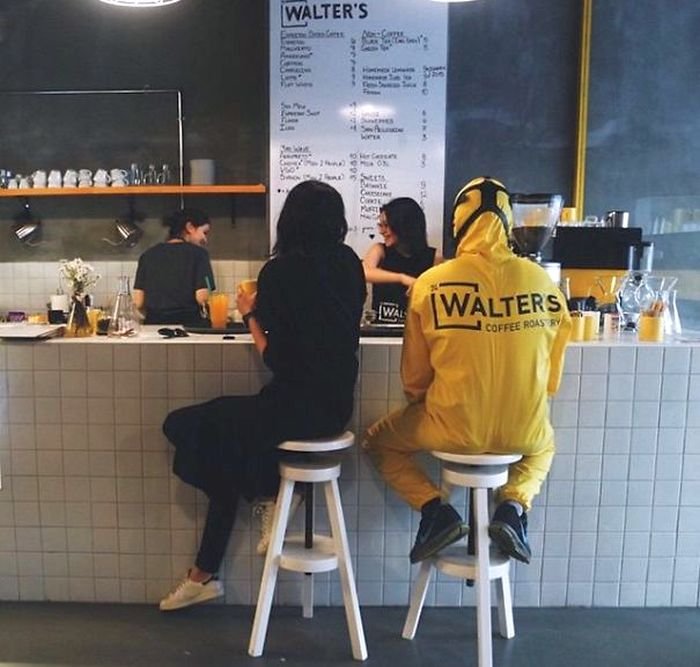 Istanbul's Walter's Coffee Roastery is the world's first coffee super-lab started by Deniz Kosan. A passionate cook and die-hard fan of Breaking Bad TV series, Kosan wanted to combine common interest, leading him to come up with Walter's Coffee Roastery.
According to Kosan, the theme of Breaking Bad started with a joke between him and his cousin, as his cousin resembles Walter White from the popular TV series. The coffee shop is not using any name, logo, or brand of the TV series, but interior surely tells a different story. The "blue meth" cupcakes add realistic touch to the coffee house.
To make interior look aesthetically appealing, a wall is scribbled with the Periodic Table, while the employees and Kosan himself can be seen wearing yellow colored hazmat suits. And, coffee is served in beakers and other lab equipment.
Similar to meth kingpin Heisenberg, Kosan brews and serves addictive coffee flavors and delicacies. The Walter's Coffee Roastery opened its doors to customers in March, 2015 after successfully raising funding amount on Kickstarter under the name 'Heisenberg Coffee and Roasting.'

Via: EW