The phrase balance stool, makes you literally think of a stool, on which you will have to balance yourself to sit comfortably. On second thoughts, you might imagine a wobbly seat that might be uncomfortable.
But come 2015, designers at different locations on the globe are putting their creative genius in designing stools that allow passive strengthening and exercises of balancing to the consumer. In some designs you also have the freedom of removing the wobbly seat and use it to do floor exercises.
1. The Balance stool from Darryl Agawin is sure to challenge your motor skills
This balance stool is an integral part of his exercise and workstation set. The principles of the design are primarily Japanese and Danish. The most striking feature of this design is the 'wobble' seat. The consumer can remove it to carry out for floor exercises, or strengthen his back muscles by doing balancing exercises when seated on it.
Source: Darrylagawin
2. The Kink Balance Stool from James Smith Design
This very stylish looking balance stool is available in grey and white. It is designed to encourage a trend for active sitting. The angled base, encourages one to maintain a healthy lifestyle. Dormancy and sedentary habits are discouraged. The person sitting on it, is required shift his weight in order to balance perfectly.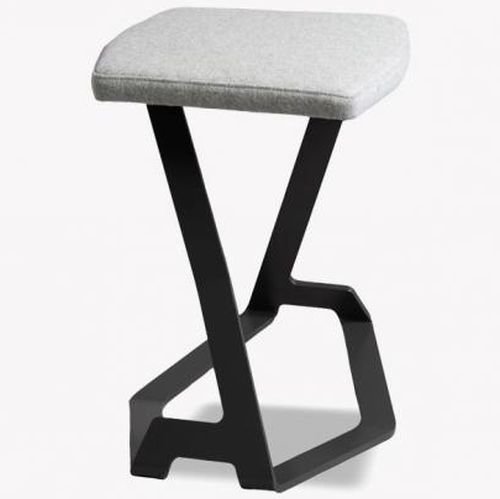 Source: Standseven
3. The Counter Stool from Satine in Dark Walnut
Order this beauty in either shades of natural walnut or white oak. This balance stool displays a wooden base and a seat that is made of laminated plywood in upto 15 layers on the periphery. The foot rest is very firm and durable, made of solid stainless steel.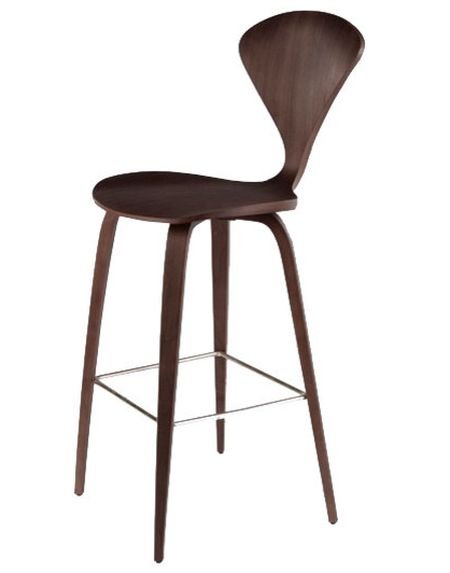 Source: Houzz
4. The Yanagi Style Butterfly Stool fromWenge
If you are looking for a piece of furniture that can elevate the artistic value of your home, then this is the piece for you. The Y Plywood Stool is made with lacquered plywood and fits in perfectly in to the tranquil surroundings of your home. This is an original piece that is sure to appeal to your innermost artistic senses.
Source: Houzz
5. The low table cum stool from Snofari
There are some designs that leave a lasting impression on your mind. This low stool from Junichiro Oshima is exactly that. The wood used for this stool (that has multiple uses) is beech, and it also comes with a custom designed leather strap. To some it resembles a snow sledge, in which you can store your valuables.
Source: Designsoil
6. The 'Out of Balance ' stools by Thorsten Franck
Make your coffee breaks more interesting with this artistically strange looking chair. It is an unconventional solution to your everyday problem. Where they lack in comfort, they make up with their creative design. The designers wanted them to resemble egg shells with heavy bottoms. Sitting on them is a challenge no adult will be able to refuse.
Source: Thorstenfranck
7. The Wobble Chair from Toddler Kore
This is a balance stool or chair that is sure to be a hit with young children and teenagers. The base is designed in such a way that it allows movement in almost 360 degrees. But it is not wobbly enough to tip over the sitter. And unlike therapy balls, the chair does not roll away on standing up. Rocking in it is possible in all directions, in a back and forth direction.
Source: Adaptivemall
8. The W77 Stool, getting fit while sitting
Fitness and well being of its patrons was the foremost objective of the designers at the Danish Studio, Gesicka. This stool has an ergonomic design with an oak seat that can be detached at will. When you are in the mood for training and exercising, just remove the seat. The seat can also be raised to do pivots and other regimes even when seated. The design looks super chic in coated steel and leather details.
Source: Onofficemagazine
9. The Sahara Stool from Chris Ruhe
This balance stool is made out of wood and offers a lot of flexibility. Kept in any corner of the home it is sure to attract attention of all guests. Each one of his creations are handmade and one of its kind.
Source: Chrisruhe
10. The Plopp stool by Oskar Zieta
Oskar Zieta has designed this metals tool for Hay. This stool is made from metal that is hydro-formed, which implies that two sheets of metal were welded together to form the basic framework. Once that this step is finalized, the space in between the two sheets is filled with pressurized fluid. The folded legs of the stool resemble the concept of inflatable furniture.
Source: Zieta