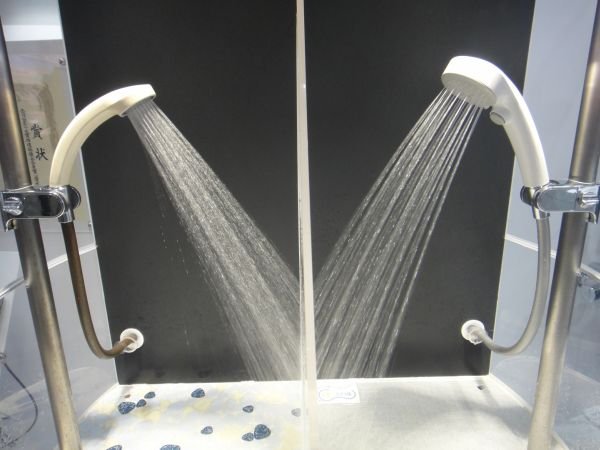 A new revolutionary interchangeable shower head by TOTO will be making the news soon in the bathroom accessories markets.
The avant-garde product has a new-fangled and pioneering Air-in shower technology that consumes 35% less water than the normal shower head in the market.
The holes in this shower head are designed specifically to ventilate the outgoing water resulting in larger droplets without restricting the outgoing flow of water.
This technological innovation can help in the cutback of total water and energy consumption and saving of approximately US $180 in water and gas bills, annually. In addition, it will make sure that CO2 emission gets reduced by 146kg.
Since April 2010, from the date of its first release, over 200,000 units have been shipped till October 2012.
The product will be widely available in the market from February 2013 and all TOTO bathroom accessories will follow Air-in shower as standard technology.
The regular Air –in shower with just a shower head costs US$70 while the Air-in click shower with a hose and a button on head to control the water flow will be available for US$ 170.
Via: Diginfo TV