Almost a year ago, we harped about an incredible habitation project concocted by two brothers that involved an entire grain silo. Well, this time around architect Christoph Kaiser has taken up the mantle of innovative yet low-impact design – and the end result is his own snugly wonderful Silo Home in Phoenix, Arizona, with just 200 sq ft of indoor floor area.
This seemingly reduced space doesn't feel its physical limitation given the circular open-plan and the double level of the grain silo itself. This entire authentic structure was actually bought from a farmer in Kansas. But of course, just buying a silo doesn't do the job. Kaiser had to go that extra mile to contrive the interior space in a customized manner that befits a modern day dwelling.
This scope of customization entailed the arrangement of the furnishings, along with the ground-up designs for both the kitchen cabinets and the large lamp with storage hooks (for pots and pans). All of these tiny innovations are bolstered on the recycled level with the use of scrap walnut flooring panels that were purchased from Craigslist with a price of just $350.
So, at the end of the day, it is not only about the gimmicky nature of a silo; the residence also boasts of low-impact architecture that rather complements the unique aesthetics from inside.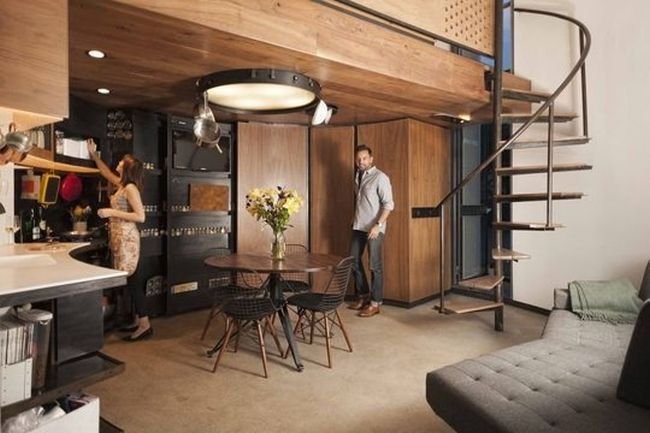 Via: Dwell