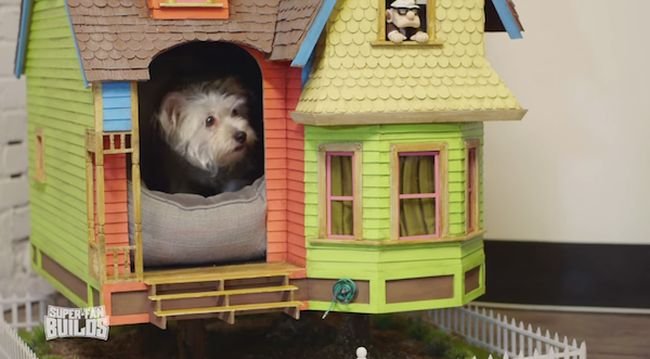 Why should cats get all the love? Well, prop maker Tim Baker and his design team can make your amends – courtesy of the famed 'Up' house replica. Designed as a dog house, the creation harks back to the Pixar-crafted exploits of one Carl Fredricksen, as he fantastically (and boldly) attached his house to a bevy of balloons.
As we can make out from the images, the 'Up' dog house is similarly attached to a myriad of balloons – all of which are of course fake. We can also make out Russell from the photos; though he seems to be a bit grown up for his part. That is because the character is played by cosplayer Steve Minty, and his adopted dog 'Dug' (who was previously abandoned) was the proud recipient of the Pixar-inspired dog house.
If interested, you can take a gander at the short video that aptly demonstrates Tim Baker and his team's capacity as prop builders.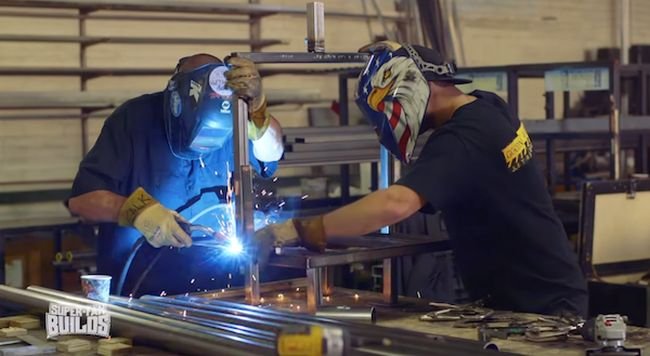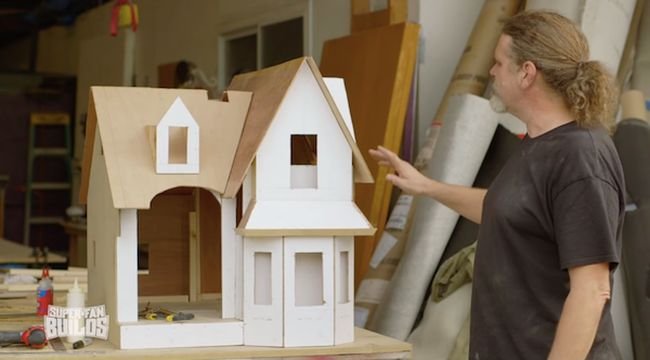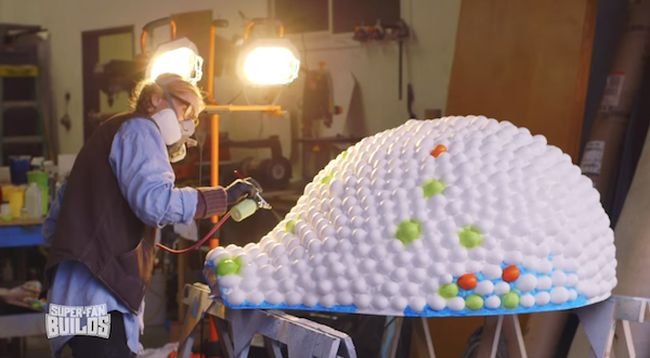 Via: Tastefullyoffensive