What has a 50's style oven 'contraption' with disparate buttons, metallic containers for sugar and flour, and a ole fridge with a shocking pink hue? Well, the answer is – the above pictured kitchen space. Time frozen for more than 50 years, the kitchen was the part of an old home that one Nathan Chandler bought way back in 2010. And as expected, it was a pleasant surprise for him, since antediluvian homes are rather associated with rats and vermin rather than 'spanking new' kitchens.
The fully furnished area provides a glimpse into our recent history, with the kitchen components showing the evolution of technological and furniture design. We can already observe the old-time fridge, the nigh antique oven (with its manuals!), an electric cooker with four stoves and their mint-condition covers, and of course the all-American dishwasher that comes with an unlocking knob.
We can also make out the cabinet spaces neatly arranged around the waist height. However, all of these progressions are somewhat dimmed by the gaudy pink decor – but that was presumably a part and parcel of that era, with the color making the apt style statement of the 50's and 60's.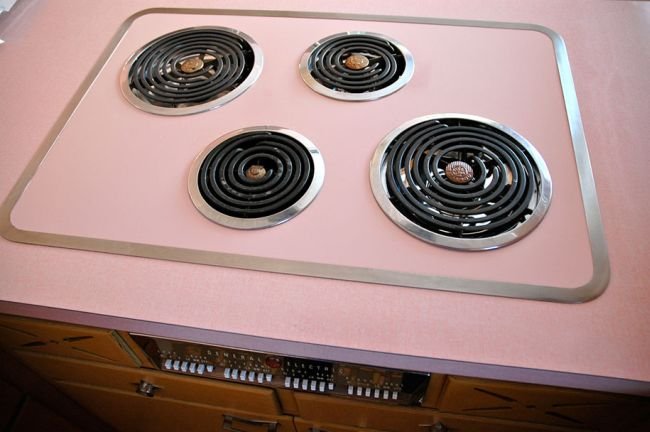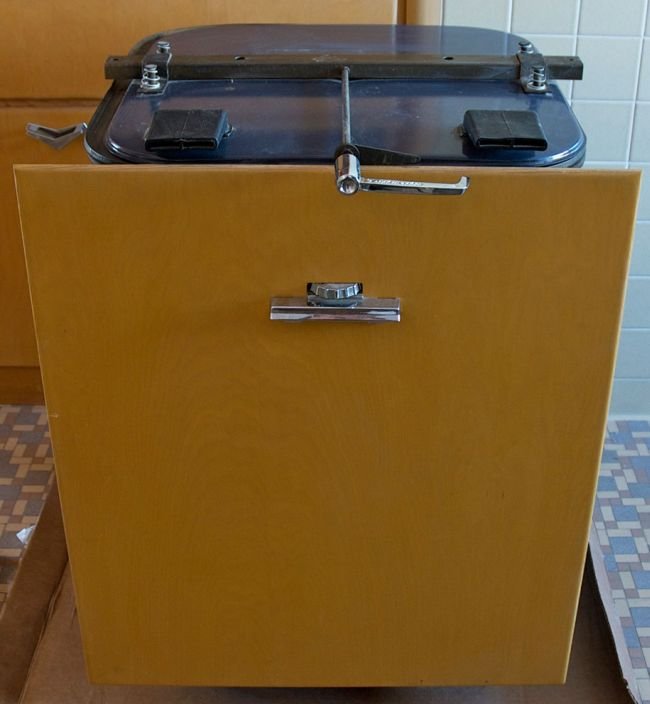 Via: DeMilked