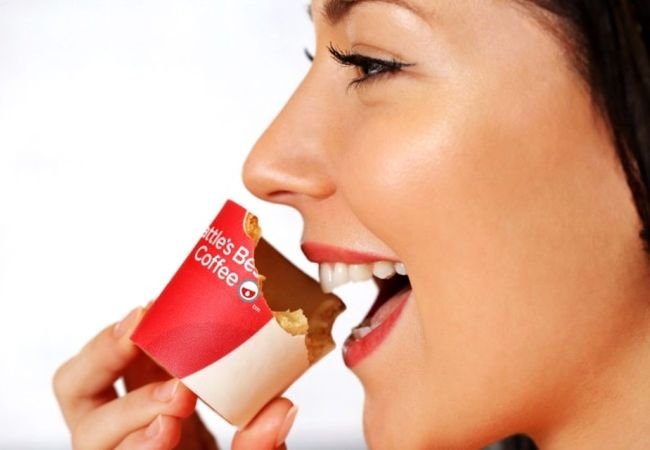 It is not the first time we have come across edible cups However this time around, KFC has taken things to scientific levels with their unveiling of the delectably edible coffee cup in Britain. Christened as the 'Scoffee Cup', the concoction is made of biscuit which is further wrapped in sugar paper and lined with white chocolate.
In essence, the melting starts with the white chocolate, while at the same time keeping the biscuit hard for 'holding' the hot coffee.
This well thought out product was conceived in collaboration with The Robin Collective (a company with food science credentials). And the 'flavor' scope of the edible KFC coffee cup is not just about the sumptuous taste of white chocolate, but also entails the enticing smell of the confectionery. These aromatic ambit comes in three variant scents including Coconut Sun Cream, Freshly Cut Grass and Wild Flowers.
Lastly, as for the commercial side of affairs, the Scoffee Cups will help promote KFC's launch of Seattle's Best Coffee (specially brewed from Fairtrade Arabica beans) across Britain. However, it should be noted that the edible product is still under developmental stage, with its retailing debut expected within a few days.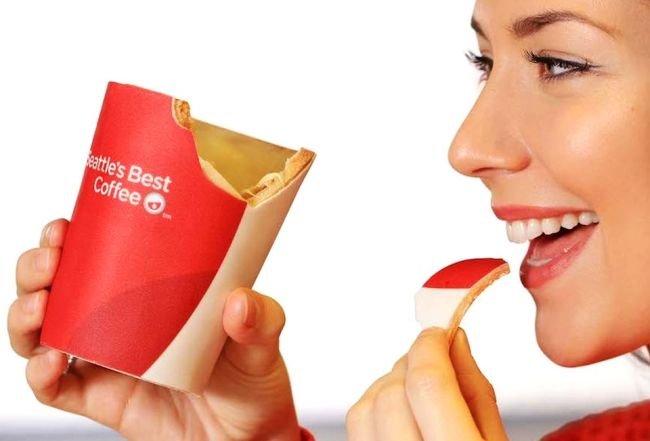 Via: Metro